Alerts
Moses 4th & 5th Grade Basketball Practices Cancelled Tonight Thursday, December 14.
Due to music program.  Moses Practices are rescheduled for Friday, December 15: 5th grade at 4-5pm and 4th grade at 5-6pm.
Indoor public skating Saturday, Dec. 16 at the Capital Ice Complex has been cancelled.
Due to a hockey tournament.
The Pebble Creek Recreational Trail is closed from 19th St. to the Century Ave. bridge.
Wachter Park will be closed until Fall of 2017.
Due to the construction of the new rink at Schaumberg, the current Wachter Park is closed and will be replaced to make way for the new building and parking lot. Don't worry a brand NEW Wachter park will be coming in …
Read More
Ho, Ho, Ho, Hello – Santa's Hotline
Bismarck Parks and Recreation District announces Santa's Hotline, a special evening set aside where Santa or Mrs. Clause will call your child to visit about his or her wish list, perhaps if they've been a good girl or boy, and then wish the child a Merry Christmas. The whole Santa conversation will take about three minutes.
Here's how it works:
Santa or Mrs. Clause will call the number you provide on Tuesday, December 19 from 5:30-7:30pm CDT. Phone calls will be made to kids ages 3 – 8 years old. Calls will be limited to three minutes so all the children in this age group in your household can talk with Santa and Mrs. Claus.
To register for this free call, fill out a Santa's Hotline request form below. The deadline to register for a call from Santa's Hotline is Monday, December 18 at 11am.
For questions regarding this event, please contact Ethan Eberle at 701-250-7780 or eeberle@bisparks.org.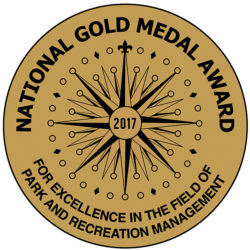 Winner, 2017 National Gold Medal Award for Excellence in the Field of Parks and Recreation