Alerts
Moses 4th & 5th Grade Basketball Practices Cancelled Tonight Thursday, December 14.
Due to music program.  Moses Practices are rescheduled for Friday, December 15: 5th grade at 4-5pm and 4th grade at 5-6pm.
Indoor public skating Saturday, Dec. 16 at the Capital Ice Complex has been cancelled.
Due to a hockey tournament.
The Pebble Creek Recreational Trail is closed from 19th St. to the Century Ave. bridge.
Wachter Park will be closed until Fall of 2017.
Due to the construction of the new rink at Schaumberg, the current Wachter Park is closed and will be replaced to make way for the new building and parking lot. Don't worry a brand NEW Wachter park will be coming in …
Read More
Human Resources
Looking for current job openings? Check out our Jobs Page.
BPRD Time Sheet
Direct Deposit Authorization Form  – Updated 12-14-17
To save a fillable PDF, you must save it to your computer before you complete the form.
Use only the latest version of Adobe Reader to complete the fillable PDF app. Macintosh and Windows versions of the free Adobe Reader are available from Adobe at http://get.adobe.com/reader/
Avoid completing the form online within your web browser using a built-in PDF viewer, or by using MAC Preview (Macintosh OS). Information can be lost using these methods.
2017 Part Time Pay Schedule
2018 Part Time Pay Schedule
BISMARCK PARKS AND RECREATION DISTRICT
2017 PART TIME PAY SCHEDULE
PAY PERIOD  
TIME SHEETS
DUE AT BPRD

PAY DAY 
12/10/16
12/23/16
12/28/16
1/6/17
12/24/16
1/6/17
1/11/17
1/20/17
1/7/17
1/20/17
1/25/17
2/3/17
1/21/17
2/3/17
2/8/17
2/17/17
2/4/17
2/17/17
2/22/17
3/3/17
2/18/17
3/3/17
3/8/17
3/17/17
3/4/17
3/17/17
3/22/17
3/31/17
3/18/17
3/31/17
4/5/17
4/13/17
4/1/17
4/14/17
4/19/17
4/28/17
4/15/17
4/28/17
5/3/17
5/12/17
4/29/17
5/12/17
5/17/17
5/26/17
5/13/17
5/26/17
5/31/17
6/9/17
5/27/17
6/9/17
6/14/17
6/23/17
6/10/17
6/23/17
6/28/17
7/7/17
6/24/17
7/7/17
7/12/17
7/21/17
7/8/17
7/21/17
7/26/17
8/4/17
7/22/17
8/4/17
8/9/17
8/18/17
8/5/17
8/18/17
8/23/17
9/1/17
8/19/17
9/1/17
9/6/17
9/15/17
9/2/17
9/15/17
9/20/17
9/29/17
9/16/17
9/29/17
10/4/17
10/13/17
9/30/17
10/13/17
10/18/17
10/27/17
10/14/17
10/27/17
10/31/17
11/9/17
10/28/17
11/10/17
11/13/17
11/22/17
11/11/17
11/24/17
11/29/17
12/8/17
11/25/17
12/8/17
12/13/17
12/22/17
12/9/17
12/22/17
12/27/17
1/5/18
12/23/17
1/5/18
1/10/18
1/19/18
1/6/18
1/19/18
1/24/18
2/2/18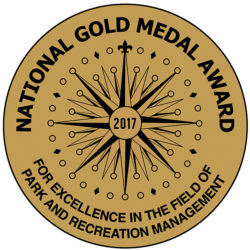 Winner, 2017 National Gold Medal Award for Excellence in the Field of Parks and Recreation