Alerts
Fencing has been cancelled for Friday, May 25 and Monday, May 28.
Chief Looking's Village, 2023 Burnt Boat Dr., will be closed until further notice due to road conditions at the site.
Keelboat Park
You can enjoy the Missouri River, the trails, some art and some history all in one trip when you visit Steamboat Park, Steamboat Plaza and Keelboat Park. These parks all skim the banks of the river, right along River Road. In addition to the interpretive and historic information on steamboat and keelboat transportation along the river, you can also take advantage of some river recreation with the boat ramp that's nearby, and see the two Eagle sculptures created by United Tribes Technical College students. The trail here is among the favorites of trail users.
Click on map image to view printable PDF.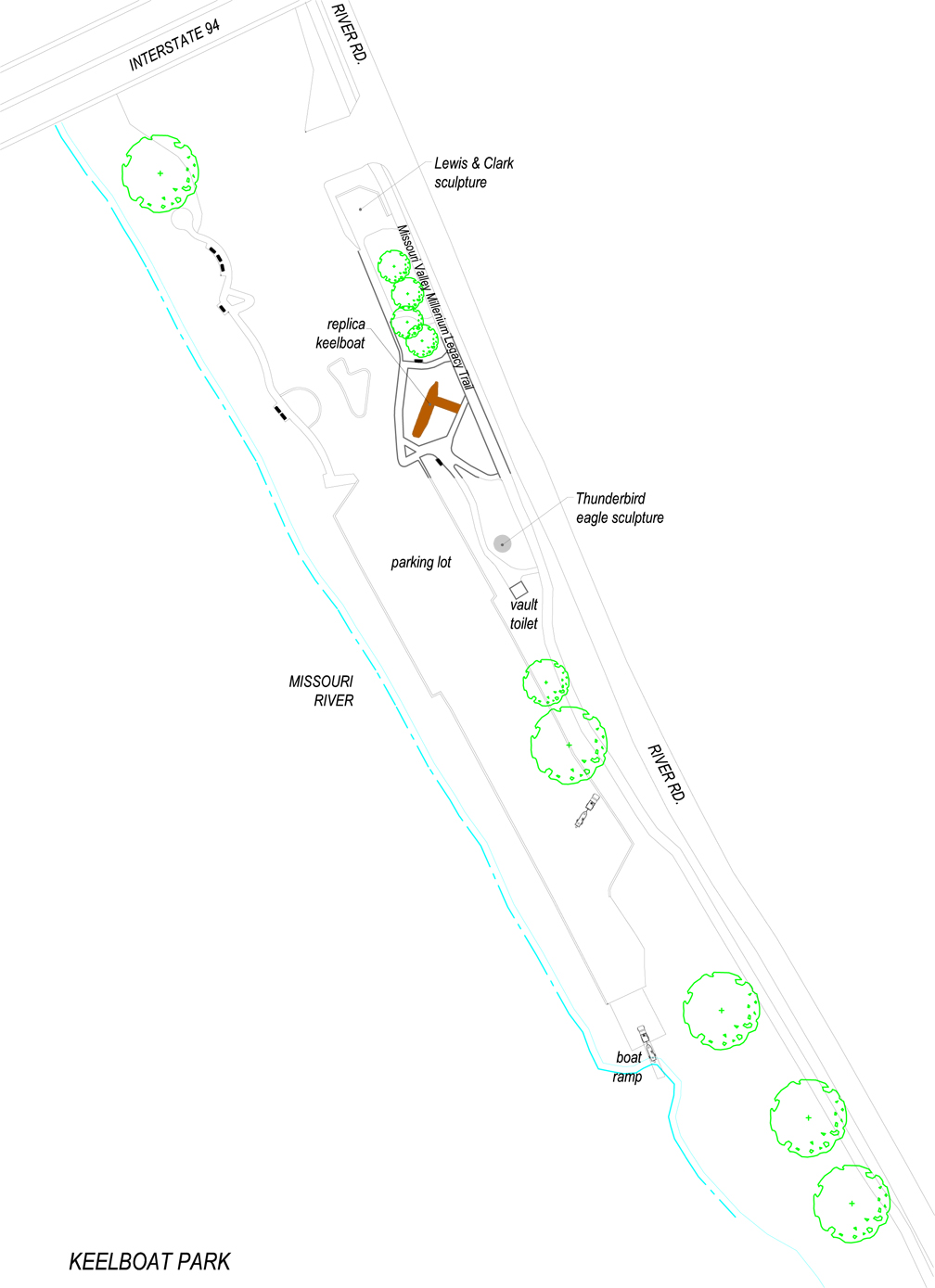 Winner, 2017 National Gold Medal Award for Excellence in the Field of Parks and Recreation