Alerts
Moses 4th & 5th Grade Basketball Practices Cancelled Tonight Thursday, December 14.
Due to music program.  Moses Practices are rescheduled for Friday, December 15: 5th grade at 4-5pm and 4th grade at 5-6pm.
Indoor public skating Saturday, Dec. 16 at the Capital Ice Complex has been cancelled.
Due to a hockey tournament.
The Pebble Creek Recreational Trail is closed from 19th St. to the Century Ave. bridge.
Wachter Park will be closed until Fall of 2017.
Due to the construction of the new rink at Schaumberg, the current Wachter Park is closed and will be replaced to make way for the new building and parking lot. Don't worry a brand NEW Wachter park will be coming in …
Read More
Activ8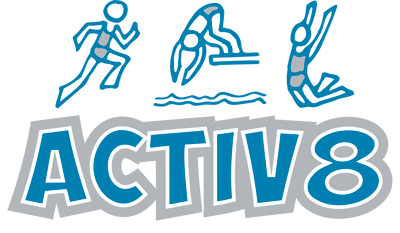 This fun and active 6-week program consists of 45-minute structured water and non-water activities twice a week for kids 8-12 years of age. It is designed to increase children's physical activity, self confidence, and nurture long term behavior. Our goal is that every child finds their niche in physical activity. It doesn't matter if they are athletic or not, we want to inspire kids to MOVE and have FUN! Children must be comfortable in the water.
Age, Location, and Fees.
Date
Day
Time
Code
Feb. 5 – March 15
M
7-7:45pm (Land)
10804
Th
7-7:45pm (Water)
*Additional classes will resume in April.

Parent Testimonial:
"Our son is currently in the Activ8 class and loves it! And for a kiddo that isn't really excited about organized sports, we are loving that he is now excited about moving and exercising!   Thanks for offering that program!"  – KB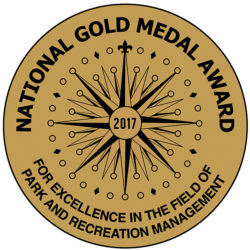 Winner, 2017 National Gold Medal Award for Excellence in the Field of Parks and Recreation