Alerts
Moses 4th & 5th Grade Basketball Practices Cancelled Tonight Thursday, December 14.
Due to music program.  Moses Practices are rescheduled for Friday, December 15: 5th grade at 4-5pm and 4th grade at 5-6pm.
Indoor public skating Saturday, Dec. 16 at the Capital Ice Complex has been cancelled.
Due to a hockey tournament.
The Pebble Creek Recreational Trail is closed from 19th St. to the Century Ave. bridge.
Wachter Park will be closed until Fall of 2017.
Due to the construction of the new rink at Schaumberg, the current Wachter Park is closed and will be replaced to make way for the new building and parking lot. Don't worry a brand NEW Wachter park will be coming in …
Read More
Track, Cross Country
Ages and Fee
Grades 3, 4, and 5. Participants must run with their current grade level.
Youth can register at the site prior to the meet, must run with current grade level.
Free, There is no fee to participate in the cross country meets. Everyone is welcome.
All age groups will run 1/2 mile.
Date
Time
Location
Tuesday, September 5
3:45 p.m.
Cottonwood Park

(near soccer fields, park in lots east of fields right off S.12th Street)
Order:  5th Grade Boys, 5th Grade Girls, 4th Grade Boys, 4th Grade Girls, 3rd Grade Boys, 3rd Grade Girls

Monday, September 11
3:45 p.m.
Sertoma Park

River Road (Registration at Shelter #7),

Order:  5th Grade Girls, 5th Grade Boys, 4th Grade Girls, 4th Grade Boys, 3rd Grade Girls, 3rd Grade Boys

Monday, September 18
3:45 p.m.
NEW LOCATION

Lions Hillside Park
1601 East Boulevard (Registration at Shelter #1)

Order: 4th Grade Boys, 4th Grade Girls, 5th Grade Boys, 5th Grade Girls, 3rd Grade Boys, 3rd Grade Girls 

Tuesday, September 26
3:45 p.m.
Tom O'Leary Golf Course N. Washington

(Start by #1 Tee Box),

NO DOGS ALLOWED ON COURSE

Order:  4th Grade Girls, 4th Grade Boys, 5th Grade Girls, 5th Grade Boys, 3rd Grade Girls, 3rd Grade Boys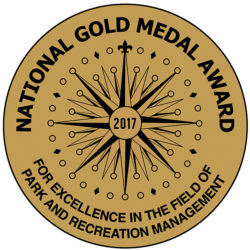 Winner, 2017 National Gold Medal Award for Excellence in the Field of Parks and Recreation