Alerts
Kidzone, at Capital Racquet & Fitness Center, will be closed on Wednesday, Nov. 22
The Pebble Creek Recreational Trail is closed from 19th St. to the Century Ave. bridge.
Wachter Park will be closed until Fall of 2017.
Due to the construction of the new rink at Schaumberg, the current Wachter Park is closed and will be replaced to make way for the new building and parking lot. Don't worry a brand NEW Wachter park will be coming in …
Read More
Volleyball (Coed) 3rd Grade
Volleyball Coaches and Officials Needed!
If interested, please call BPRD at 222-6455.
The Youth Volleyball Program is designed to teach the basic skills, sportsmanship and techniques involved in the game of volleyball. The purpose of the program is for the participants to have fun, get exercise and develop skills. Children of all abilities are encouraged to participate. Emphasis will be placed on equal participation and skill development. Win/Loss records are not kept and the program will conclude with a jamboree.
3rd Grade
Informational Meeting
7pm, Wednesday, January 10 at the Frances Leach High Prairie Arts & Science Complex, 1810 Schafer Street.
Dates and Times
January 29 – March 17
3rd Grade Jamboree March 16-17
Practice will be held one day per week at the World War Memorial Building, 215 North 6th Street.
Mondays – Fridays: 4pm or 5pm.
Teams organized by school if possible.• Games will be held Saturdays at the World War Memorial Building.
Fees
$45/player – if received on or before January 20.
$55/player – if received January 21 or later.
Registration Starts Friday, December 1
| | |
| --- | --- |
| School | Code |
| Cathedral | 10324 |
| Centennial | 10325 |
| Grimsrud | 10326 |
| Highland Acres | 10327 |
| Liberty | 10328 |
| Lincoln | 10329 |
| Martin Luther | 10330 |
| Miller | 10331 |
| Moses | 10332 |
| Murphy | 10333 |
| Myhre | 10334 |
| Northridge | 10335 |
| Pioneer | 10336 |
| Prairie Rose | 10337 |
| Roosevelt | 10338 |
| Shiloh | 10339 |
| Solheim | 10340 |
| St. Anne's | 10341 |
| St. Mary's | 10342 |
| Sunrise | 10343 |
| Will-Moore | 10344 |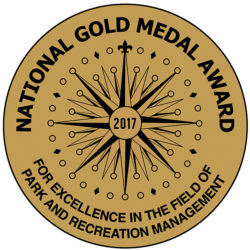 Winner, 2017 National Gold Medal Award for Excellence in the Field of Parks and Recreation