Alerts
The west Sertoma Trail from the Expressway underpass to shelter #10 is closed due to increased water level.
Due to the increased water levels, Keelboat and Fox Island Boat Ramp is closed.
Bill Mills Trails is closed due to high river elevations.
T-docks at Kniefel Boat Landing and Fox Island have been removed, due to high river levels.
Sons of Norway Park
This park has a good combination of "I want to just read a book" green space, combined with "Let's play tennis or volleyball or horseshoes." This park has two picnic shelters, a skate park and a softball field. One of the most visible parts of this park is the replication of a stabbur. A stabbur is a storage house used on Norwegian farms of old. Pretty interesting roof, yes?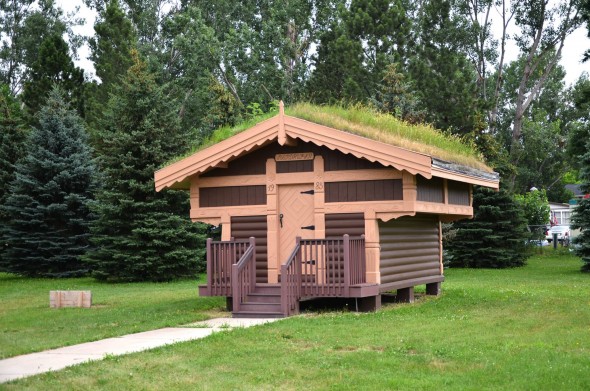 Click on map image to view printable PDF.
Winner, 2017 National Gold Medal Award for Excellence in the Field of Parks and Recreation