Alerts
The Fore Seasons Center dome is closed for repairs. Pebble Creek Golf Course is still open. Watch our website for future updates.
Bill Mills Trails is closed due to high river elevations.
Two segments of the Cottonwood Park trail, 2506 South 12th St., are closed until further notice due to construction of additional softball fields. 
Bismarck Parks – All City Halloween Party

The Bismarck Parks and Recreation District would like to invite Bismarck area children, pre-school through grade 5, to an evening of fun!
Date, Time and Location
Friday, October 25
6:00 – 8:00p
World War Memorial Building, 215 North 6th Street
Admission: $1 per child. Adults are free.
Activities
Carnival booths, treats and prizes!.
Volunteers Needed!
Please join in the fun and help us by working a booth.
If interested, call 222-6455
For more information
Contact Bismarck Parks and Recreation District at 222-6455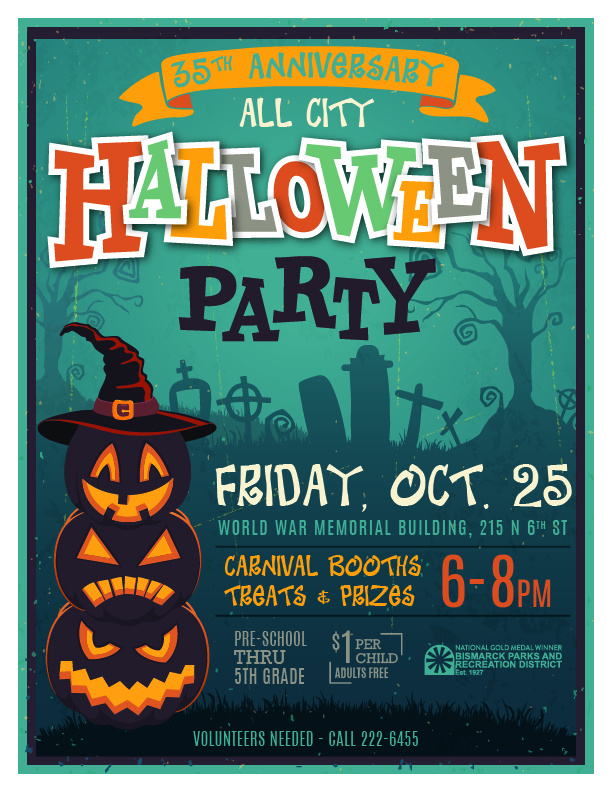 Winner, 2017 National Gold Medal Award for Excellence in the Field of Parks and Recreation