Alerts
A portion of the Pebble Creek Trail from 19th Street to Century Avenue has been detoured onto the Pebble Creek Golf Course cart path for the winter.
This detour will be in place until spring when winter conditions subside.
Bismarck Farwest Rotary Club
Greetings Bismarck Park Board Members:
For years Bismarck's Farwest Rotary Club sponsored a small city park adjacent to the Capitol and our actual involvement was to plant flowers.  In about 2007 the Bismarck Parks and Recreation District decided to plow it under.  That action provided the incentive for us to consider a new community project to sponsor and, after consultation with Parks officials, we committed to assist over the long term in the development of a new park, a substantial park, in northwest Bismarck.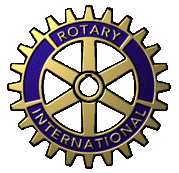 We conferred with Parks people and offered up the name New Generations Park, which was the name adopted.  This was no small commitment for us as the new park comprised 13 acres and we were starting from scratch.
Ours is a small Rotary Club consisting of 30 some members who bravely meet every Monday morning at 7:00 a.m., so membership is not attractive to the faint hearted.  We have fundraising events and we have committed half of our proceeds from those events to our park. 
Here is a breakdown of our contributions to our New Generations Park since 2008:
Since 2008 we have solicited a $500 grant from Montana Dakota Utilities which was parlayed into our contribution of $10,000 in that same year.  In 2010 our club contributed another $10,000, in 2011, $2,500 and in 2012, $5,000.
In 2008 we applied for and secured a matching grant from Rotary District 5580 for $10,000, which was contributed to the project.
Since 2008 we have applied for and secured $27,000 in matching grants from you, the Park Board.
This comes to a total of $60,000 that has been contributed to the development of New Generations Park as a result of our efforts over the past five years.  Not bad for our small but committed Rotary Club members.
Thus far we have helped you pay for a handicapped accessible playground, a shelter, benches, and trees.  I didn't know what $10,000 worth of trees looked like until this fall, but now I know.  They are well placed and will provide shade and beauty to the park for years to come.
Again, we are committed to continuing support of the park over the long haul.
Respectfully submitted,
Bill Butcher, Project Chair 
Winner, 2017 National Gold Medal Award for Excellence in the Field of Parks and Recreation