Alerts
A portion of the Pebble Creek Trail from 19th Street to Century Avenue has been detoured onto the Pebble Creek Golf Course cart path for the winter.
This detour will be in place until spring when winter conditions subside.
Bismarck Gymnastics Academy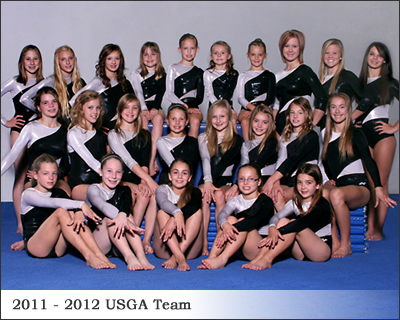 Location: Inside Capital Racquet & Fitness Center, 3200 N. 10th St., just north of Century High School.
Phone: 258-8956
Email: bga@midconetwork.com
Our Mission:
To provide a progressive gymnastics training program which enhances the strength, agility, flexibility, balance, coordination and self esteem of the participants.
Bismarck Gymnastics Academy (BGA) offers gymnastics programs in the following areas: preschool, grade school, recreational, show teams, women's competitive and high school.
The athletes and classes
Ages – 18 months to High School
Primary
Beginning Preschool
Intermediate Preschool
Advanced Preschool
Beginning and Intermediate Grade School
Boys Grade School
Advanced Grade School
Girls Pre-competitive level
Gold Gem Show Team
Black Gem Show Team
Competitive : High School, USA Girls
Our Core Staff
Curt Sherbrooke – Head Competitive Coach/Program Director
Linda Grinna – Recreational/Grade School Director
Sarah Feist – Assistant Recreation/Preschool Director
Gina Schulte – Business Coordinator
Additional Staff: BGS has 27 coaches to assist with the day-to-day instruction of the classes.
Partnering with Bismarck Parks and Recreation District:
The Bismarck Gymnastics Academy performs the day-to-day operation of the gym and pays Bismarck Parks and Recreation a user fee for each athlete, per session.
Matching Grants
BGA has partnered with Bismarck Parks and Recreation through BPRD's Matching Grant program and has made the following improvements:
Carpet
Tumble Track
Foam for the pit
We are a vibrant and growing program. Here are some program enrollment numbers:
Accomplishments
USAG State Meet was held in Bismarck this year at BGA
We had a great year!
Level 4 – 2nd Place Team
Level 5 – 1st Place Team
Level 6 – 1st Place Team
Level 9 – 1st Place Team
All three athletes qualified for Regionals
12 athletes won 37 1st place medals
For more information on Bismarck Gymnastics Academy, please visit our website: www.bismarckgymnastics.com.
Winner, 2017 National Gold Medal Award for Excellence in the Field of Parks and Recreation