Alerts
Due to the increased river levels, the following areas are closed until further notice:
Fox Island Boat Ramp parking lot, Keelboat Boat Ramp and south end of parking lot,  the Expressway underpass,  and the west Sertoma Park Trail from the Expressway underpass to the north end of the park at Riverwood Drive.
A portion of the Pebble Creek Trail from 19th Street to Century Avenue has been detoured onto the Pebble Creek Golf Course cart path for the winter.
This detour will be in place until spring when winter conditions subside.
Coed Spring Fling Wallyball Tournament
Entry Fee:
Registration:
Deadline: Wednesday, March 27 at 5pm
Register CODE: 15860, or in person at Capital Racquet & Fitness Center, 3200 North 10th Street.

Team Formation:
Participants need to sign up individually, entries will be taken for the first 8 men and women participants (16 combined).
Tournament Format:
Coed Draw Tournament. Play one game with partner and switch.
Games will be to 21, win by 2-no cap.
Tournament Chair: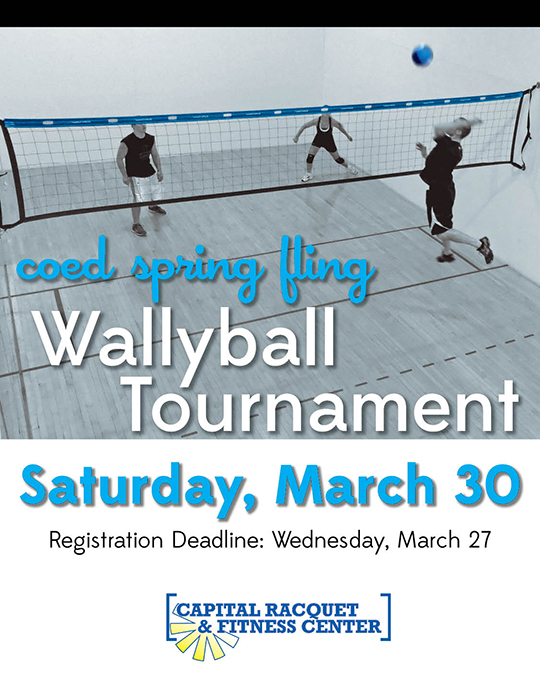 Winner, 2017 National Gold Medal Award for Excellence in the Field of Parks and Recreation