Alerts
The women's hot tub at Capital Racquet & Fitness Center will be closed for maintenance until further notice. We are sorry for any inconvenience!
The sledding hill and warming house at Tom O'Leary Golf Course are closed until further notice due to poor sledding conditions.
A section of Hay Creek Trail is closed for construction until further notice.
The Expressway underpass on the Sertoma Trail is closed.
Two segments of the Cottonwood Park trail, 2506 South 12th St., are closed until further notice due to construction of additional softball fields. 
Play time and snacks – BSC Aquatic & Wellness Center
---
As if Weekday Morning Play Dates isn't fabulous on its own, but now top this fun and free play time with a "Make Your Own Trail Mix" bonus? YAY! Thanks to Natural Grocers, this special Play Date at the BSC Aquatic & Wellness Center will include a free, healthy snack.
Reminders: Weekday Morning Play Dates is for children infant through age five and their parents. This is not a drop-off Play Date. Everyone stays and plays – and has a snack – on this special day.
Information about Weekday Morning Play Dates https://www.bisparks.org/programs/youth-programs/weekday-morning-play-dates/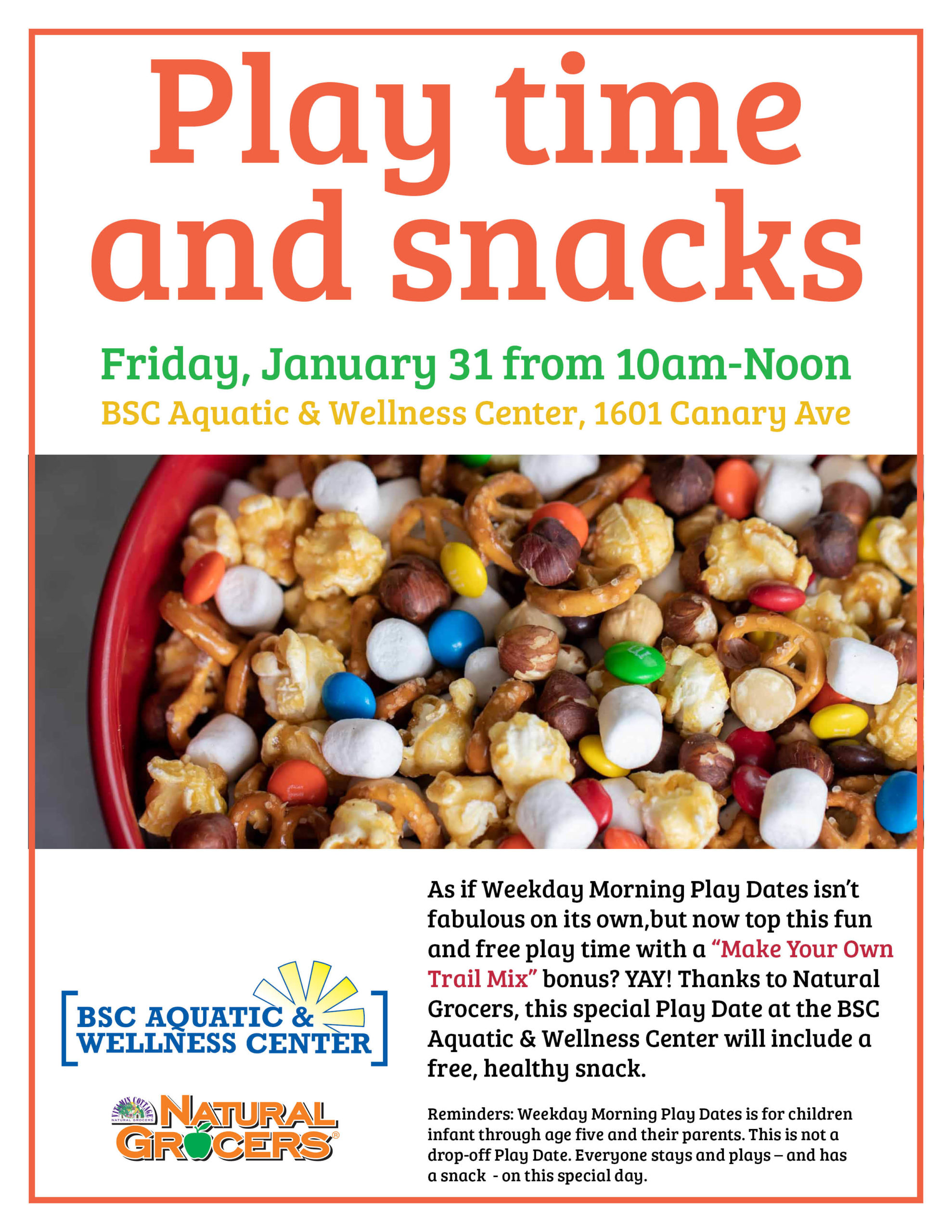 Winner, 2017 National Gold Medal Award for Excellence in the Field of Parks and Recreation