Alerts
Two segments of the Cottonwood Park trail, 2506 South 12th St., are closed until further notice due to construction of additional softball fields. 
Spring into Tennis – Welcome Party!
---
THURSDAY, MAY 23 • 6-7:30PM
Are you new to the game of tennis or returning to the sport? It doesn't matter. We want to play tennis with you!
Come meet our local tennis ambassadors at this Free Event!
These positive players will get you connected with local tennis groups, introduce you to Bismarck Parks and Recreation's tennis pros, lessons, and Bismarck Mandan Tennis Association's summer leagues.
There will be music, prizes and refreshments.
Racquets are provided if you don't have one.
Just come ready to play and have fun!
For ages 18 & up
Capital Racquet & Fitness Center, 3200 North 10th Street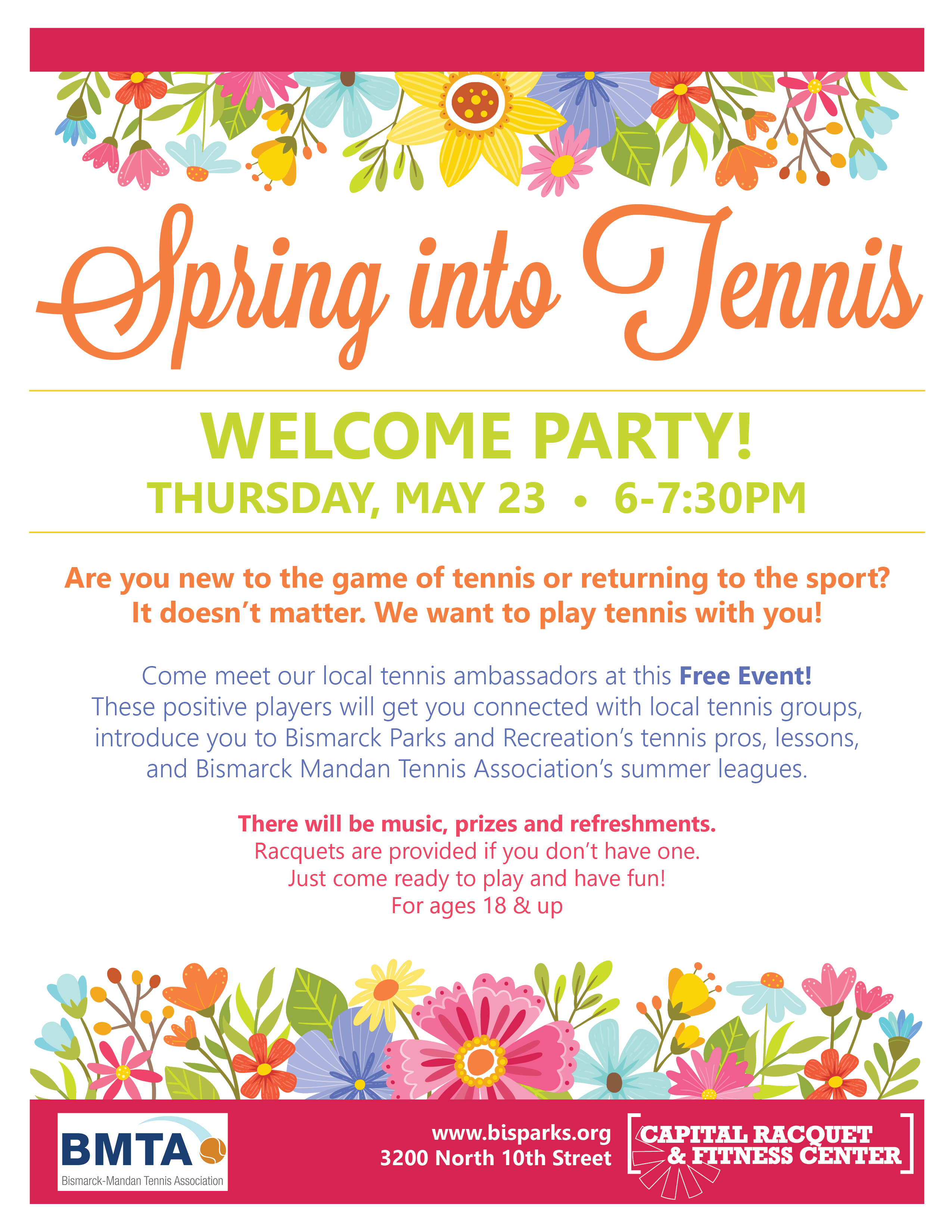 Winner, 2017 National Gold Medal Award for Excellence in the Field of Parks and Recreation