Alerts
Moses 4th & 5th Grade Basketball Practices Cancelled Tonight Thursday, December 14.
Due to music program.  Moses Practices are rescheduled for Friday, December 15: 5th grade at 4-5pm and 4th grade at 5-6pm.
Indoor public skating Saturday, Dec. 16 at the Capital Ice Complex has been cancelled.
Due to a hockey tournament.
The Pebble Creek Recreational Trail is closed from 19th St. to the Century Ave. bridge.
Wachter Park will be closed until Fall of 2017.
Due to the construction of the new rink at Schaumberg, the current Wachter Park is closed and will be replaced to make way for the new building and parking lot. Don't worry a brand NEW Wachter park will be coming in …
Read More
Open Gym
The Open Gym Program is designed to provide an opportunity for both youth and adults to use a neighborhood gymnasium in a supervised, free play situation. The Open Gym is FREE of charge.
Court reservations will be taken for adult teams interested in practicing. Call 222-6454 to reserve your court for one hour the Friday (8:30am – 5pm) preceding weekend play. Only Bismarck Parks and Recreation District registered adult teams are permitted to reserve practice time at Simle or the World War Memorial Building during the free Open Gym program. Youth travel teams interested in reserving /renting gym space during non-Open Gym hours must contact the schools or the World War Memorial Building. The Open Gym Program is provided by Bismarck Parks and Recreation District, in cooperation with Bismarck Public School District.
November 4-5, 2017 – March 3-4, 2018

All Open Gym locations will be closed Dec. 23 & 24.
Closed Dates/Locations:
Horizon:    January 7, 14, March 4
Liberty:  January 21, February 24
Miller: December 31
Murphy: December 31
Simle:   January 7, 14, March 4
Solheim: December 30-31
Sunrise: December 9 – opening at 2:30pm
Wachter: January 7, 14, 21, March 4
School 
Address
Entry
Saturday
Sunday
The following elementary school locations are for elementary age children and/or families:
Centennial
2800 Ithica Drive
Door 3
1 – 5pm
1 – 5pm
Dorothy Moses
1312 S. Columbia Dr.
Door 10
N/A
1 – 5pm
Liberty
5400 Onyx Dr.
Door 4
1 – 5pm
1 – 5pm
Lincoln
3320 McCurry Way
Door 4
1 – 5pm
1 – 5pm
Rita Murphy
611 North 31st St.
Door 1
N/A
1 – 5pm
Robert Miller
1989 North 20th Street
Door 6
N/A
1 – 5pm
Solheim
325 Munich Drive
Door 2
1 – 5pm
1 – 5pm
Sunrise
3800 Nickerson Ave
Door 3 or 6
1 – 5pm
1 – 5pm
Middle School Locations
Horizon
500 Ash Coulee Dr.
Door 1
N/A
1 – 4pm
Simle
1215 North 19th Street
Door 1
Basketball Pick-up
N/A
 1 – 4pm
Basketball Court Reservations
N/A
 4 – 9pm
Wachter
1107 South 7th Street
Door 1
N/A
1 – 5pm
Preschool Locations
Preschool age children only. Parents are required to stay with child. Older children are not allowed at this site.
BECEP at Richholt
720 North 14th St.
 Door 11

N/A

All Sundays from 3pm-5pm except Nov. 26, Dec. 24 and Dec. 31
Other locations
World War Memorial Building
215 N 16th Street
Main Doors on 6th St.
Volleyball Court Reservations
N/A
 1 – 4pm
* These times/locations above are subject to change.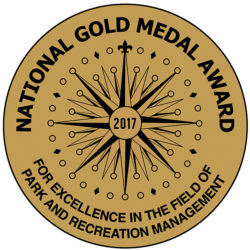 Winner, 2017 National Gold Medal Award for Excellence in the Field of Parks and Recreation