Alerts
Moses 4th & 5th Grade Basketball Practices Cancelled Tonight Thursday, December 14.
Due to music program.  Moses Practices are rescheduled for Friday, December 15: 5th grade at 4-5pm and 4th grade at 5-6pm.
Indoor public skating Saturday, Dec. 16 at the Capital Ice Complex has been cancelled.
Due to a hockey tournament.
The Pebble Creek Recreational Trail is closed from 19th St. to the Century Ave. bridge.
Wachter Park will be closed until Fall of 2017.
Due to the construction of the new rink at Schaumberg, the current Wachter Park is closed and will be replaced to make way for the new building and parking lot. Don't worry a brand NEW Wachter park will be coming in …
Read More
Pickleball
Pickleball is a fun paddle sport that combines many elements of tennis, badminton and ping-pong. It can be played both indoors or outdoors. Pickleball is played with a paddle and a plastic balls with holes, and can be played as doubles or singles. The rules are simple and the game is easy for beginners to learn, but can develop into a quick, fast-paced, competitive game for experienced players.
Pickleball Summer Hours:
Monday, Wednesday & Friday; 8:00 AM – 12:00 PM
North Central Tennis Court Complex, 830 Central Ave
Just come and play. No registration necessary. Players/teams assigned on site.
Pickleball courts are also located at Johnny Gisi Memorial Park, 2547 E. Calgary Ave.
Pickleball Fall/Winter Hours:
Monday, Wednesday & Friday; 1 – 3:30 PM
Capital Racquet & Fitness Center, 3200 N 10th St.
Pay just $3 per person only during these times. Pickleball play is also allowed during regular facility hours if courts are available. Regular tennis court rates apply.
For more information contact Katrina Hanenberg at 701-221-6855 or khanenberg@bisparks.org.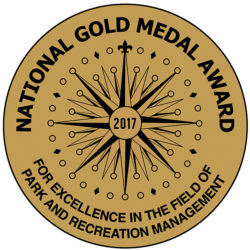 Winner, 2017 National Gold Medal Award for Excellence in the Field of Parks and Recreation