Joann Hetzel Memorial 4-H Building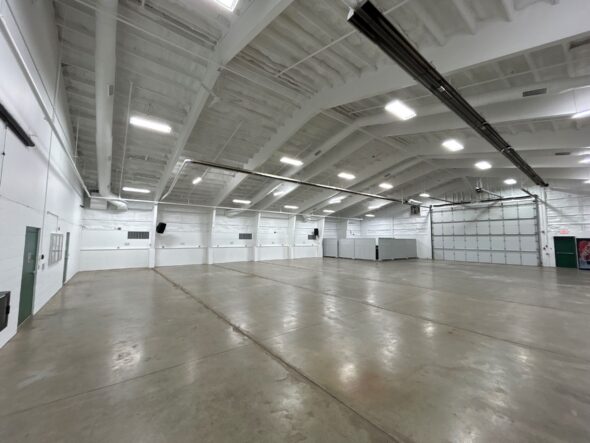 Facility Use Information
This space is a popular venue for wedding receptions, fundraisers, sales and gatherings of all kinds.
Please review the Rental Guide for details such as building amenities and floorplan.
Call 701-222-6455 to inquire about availability and make a reservation (email requests not accepted).
---
One-Day Rental Fee
Without Alcohol

2023: $600, for-profit $800
2024-2025: $700; for-profit $1,200

With Alcohol

2023: $800; for-profit $1,000
2024-2025: $900; for-profit $1,600
---
Reservation Requirements
Due at time of reservation: signed facility use agreement and $1,000 security deposit (refundable)
Due 14 days prior to event:

Certificate of liability insurance ($500,000 per person and $1,625,000 per occurrence) for renter and, if utilizing, for caterer, alcohol establishment and security company
Use fee
---
Alcohol Service Requirements
Alcohol must be served by an establishment licensed in Bismarck with the appropriate liquor license.
A licensed security company is required when alcohol is present (1 security personnel per 150 people).
---
Fire Code Occupancy
Table/Chair Seating = 435
Seated Only = 830
---
Building Rules
Smoking is prohibited in the building and within twenty feet of entrances and exits.
Vehicles are restricted to established roads and parking lots.
Garage doors must remain closed during event, except for loading and unloading.
No overnight camping is allowed.
Signage may not be placed on the property or nearby roads without advance permission.
Multiple power outlets should be utilized inside the building, rather than using only one bay or outlet.
Tables and chairs must remain indoors.
Glass beverage containers are prohibited.
Candles and fireworks are prohibited.
Items of any kind may not be suspended from the ceiling, and nails, screws and other anchors are prohibited. Painter's tape and damage-free hanging strips that do not damage walls may be used.
Helium balloons are prohibited.
Wax on floors is prohibited.