Alerts
Two segments of the Cottonwood Park trail, 2506 South 12th St., are closed until further notice due to construction of additional softball fields. 
The Expressway underpass on the Sertoma Trail is closed.
Pool Schedule
For any questions please contact Jahna Gardiner at JGardiner@bisparks.org
---
ADDITIONAL WEEKEND for WIBITS:  Saturday, May 18: 11am-6:30pm and Sunday, May 19: Noon-6pm
Click the image to view a printable PDF of the schedule.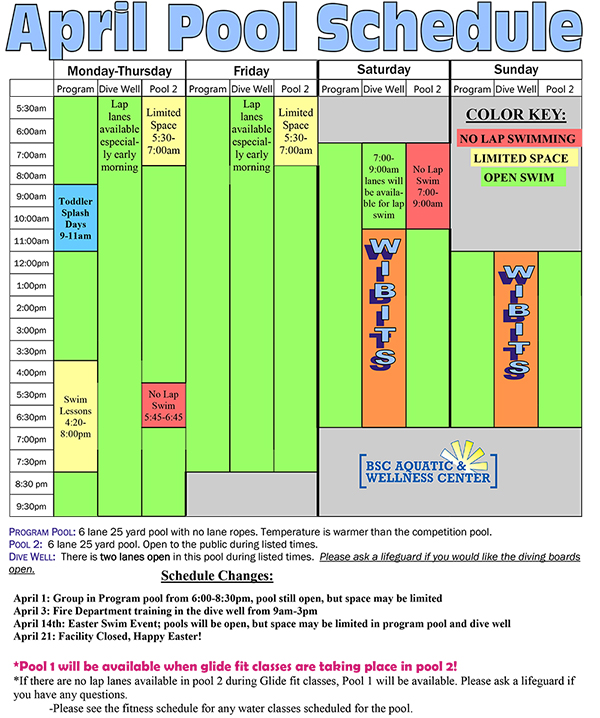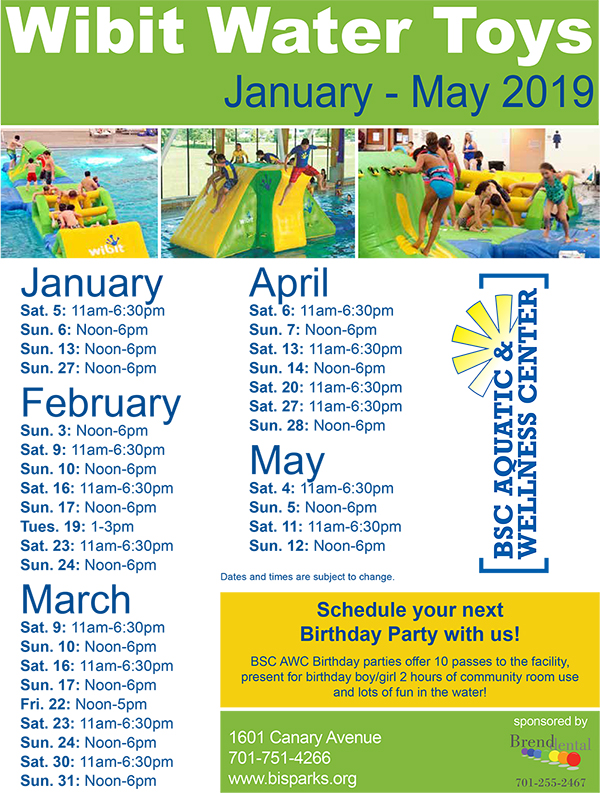 Winner, 2017 National Gold Medal Award for Excellence in the Field of Parks and Recreation