Alerts
The women's hot tub at Capital Racquet & Fitness Center will be closed for maintenance until further notice. We are sorry for any inconvenience!
The sledding hill and warming house at Tom O'Leary Golf Course are closed until further notice due to poor sledding conditions.
A section of Hay Creek Trail is closed for construction until further notice.
The Expressway underpass on the Sertoma Trail is closed.
Two segments of the Cottonwood Park trail, 2506 South 12th St., are closed until further notice due to construction of additional softball fields. 
Skate Parks
Skateboard, bike, and rollerblade enthusiasts will enjoy Bismarck's two outdoor skate parks. The parks are located at Lions Park, 1601 E. Boulevard and Sons of Norway Park, 1502 E. Bismarck Expressway.
Skateboards, in-line skates and bicycles are allowed at each skate park. We ask users to abide by the skate park rules posted at each facility.
Skate Park Addition
The 3600 square foot concrete addition to the Lions Skate Park consists of a variety of features providing alternatives to all ages and experience levels. The addition includes multiple box features with coping rails, two stair features, two hubba walls, multiple transitions between levels of the existing skate park and addition, a half pipe and a half bowl.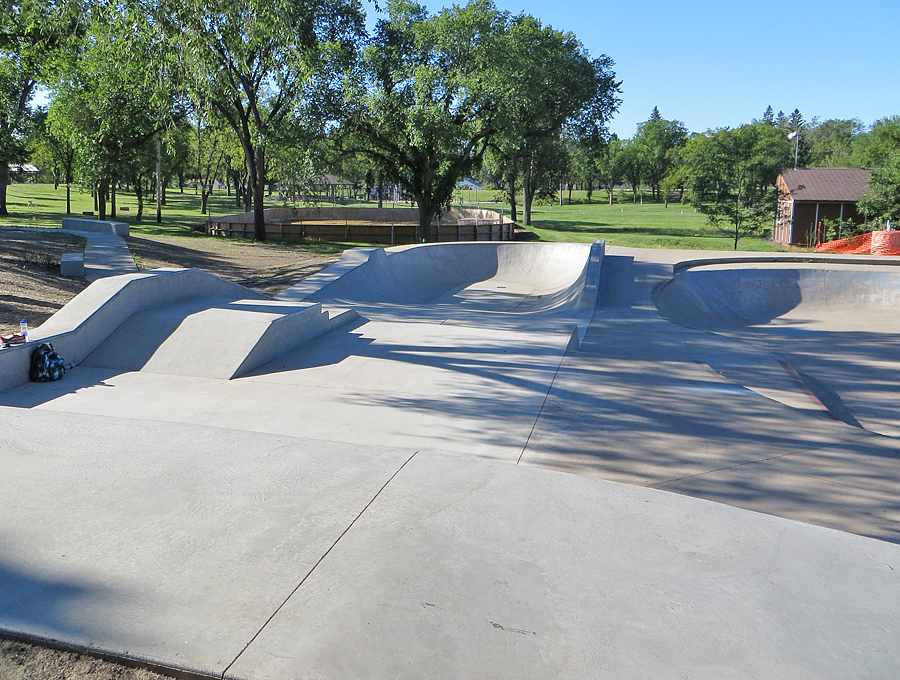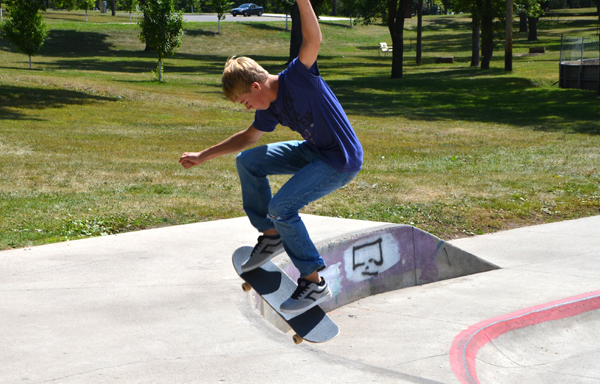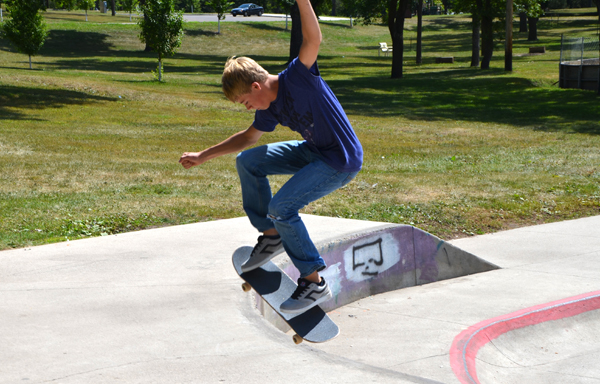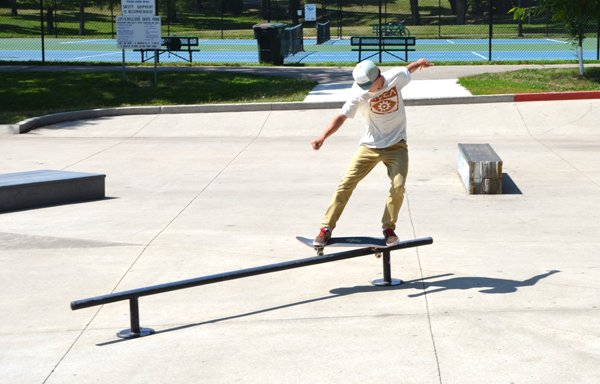 Winner, 2017 National Gold Medal Award for Excellence in the Field of Parks and Recreation