Cottonwood Park
Cottonwood Park was once a flat piece of farm land along S. 12th Street in Bismarck. Now this 200 plus acre complex is full of activity and play options. You can walk or ride along the trail there, especially enjoying the new piece of trail that connects with Burleigh Avenue. There's a lot to look at, including a bocce field, the adult softball complex (12 diamonds)  and a youth baseball field, known as Haaland Field, complete with field lights, a batting cage, press box, ticket booth and scoreboard. You're sure to see some big and little kids playing soccer at Reichert Field or racing along at the BMX motocross racing track, or runners training for the Bismarck Marathon. Pack a fishing pole to drop in a line at Cottonwood Lake, Bismarck's urban fishing hole, or play on the playground.
Coming soon to Cottonwood Park.
Bismarck Parks and Recreation District (BPRD), donors and volunteers celebrated the groundbreaking for eight additional softball fields at Cottonwood Park in April of 2019. Four of the fields are for adult softball and four fields will make up a youth fastpitch complex. The expansion of the park also includes dugouts, scoreboards, parking, a grandstand and pressbox, two lighted fields in the youth complex, a concessions and restroom building, ticketing building, fencing, connecting trails, two playgrounds, two picnic shelters, trees and shrubs.
Special thanks to the Bismarck Men's Slowpitch Softball Association, the Bismarck Women's Slowpitch Softball Association, the Bismarck Youth Fastpitch Association, Dakota Community Bank & Trust for the lead gift and to the many, many businesses and individuals who contributed to make this project a reality. The plan is to have the fields playable in the summer of 2020.
Ice Fishing
Ice fishing is allowed at Cottonwood Park Pond as per ND Game & Fish regulations. Access to the pond is by walk-in only. Ice fishing structures cannot be left on the ice overnight. The ice fishing hours are the same as Cottonwood Park hours, dawn to dusk.
   Click on map image to view printable PDF.
Cottonwood Expansion – Coming Soon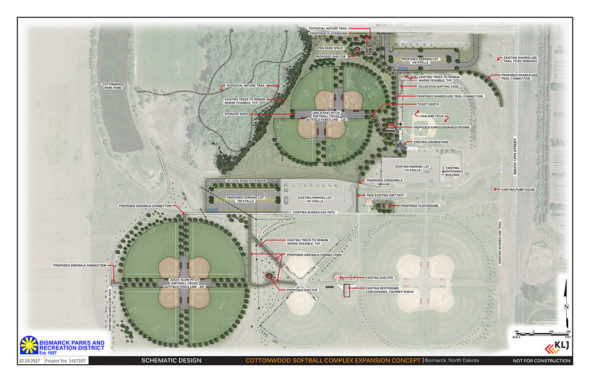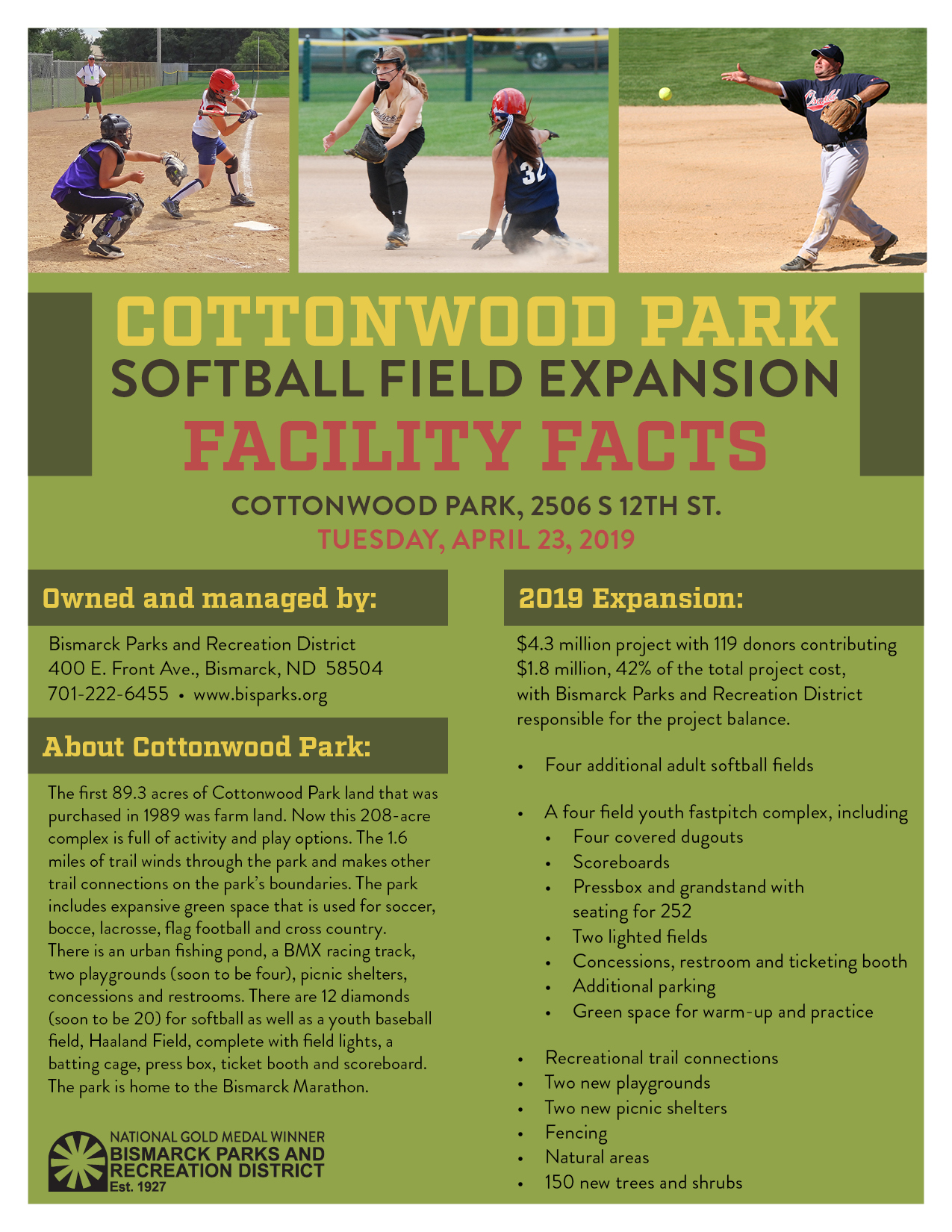 ---
Project Work Completed
Equipment mobilization, removals, and site preparation
Grading and earthwork
Parking lots graded and ready for gravel
Underground water lines installed / tested
Storm sewer piping and inlets
South playground equipment, border, engineered wood fiber
Adult slow pitch complex backstops, partial fencing
Adult slow pitch complex – infield material delivered
Minor concrete work / sidewalks near Haaland Field and south playground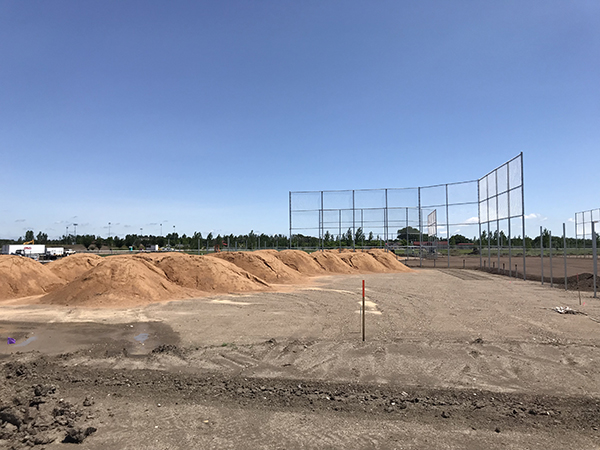 ADULT SLOW PITCH COMPLEX – INFIELD MATERIAL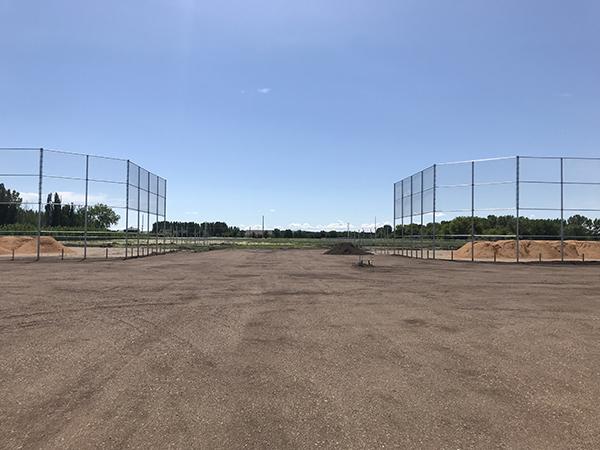 ADULT SLOW PITCH COMPLEX – BACKSTOPS AND FENCING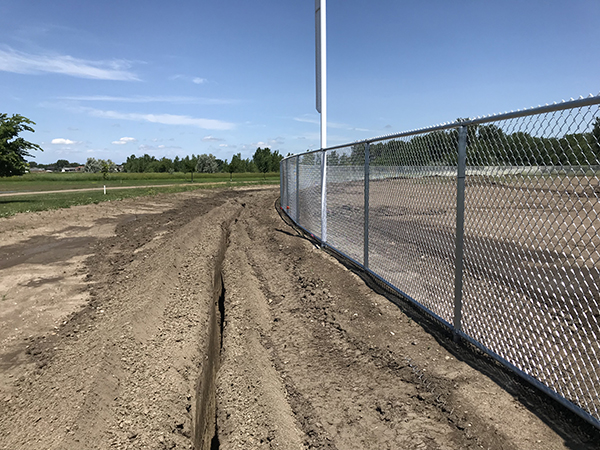 ADULT SLOW PITCH COMPLEX – FENCING AND IRRIGATION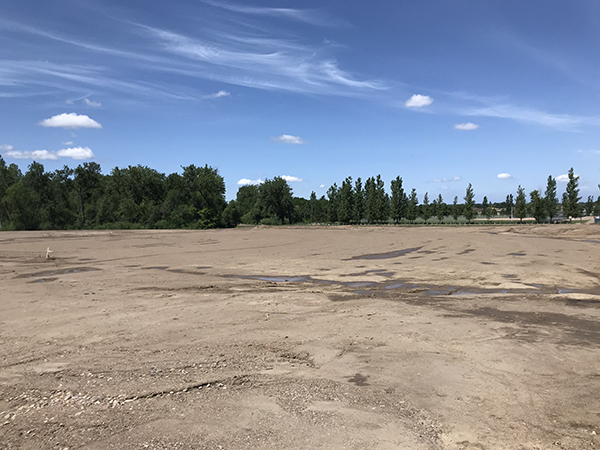 GIRLS FAST PITCH COMPLEX – EARTHWORK COMPLETE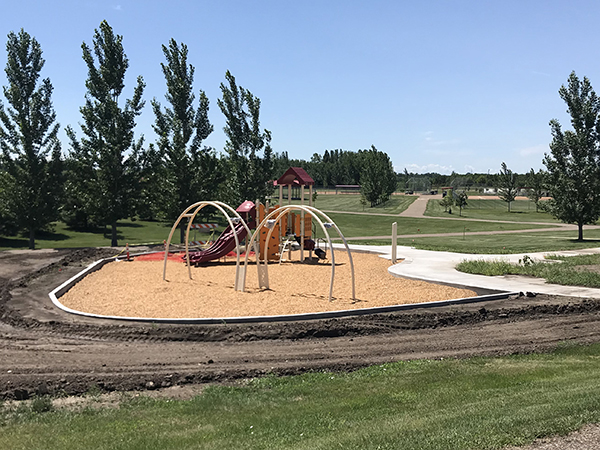 SOUTH PLAYGROUND AREA
Winner, 2017 National Gold Medal Award for Excellence in the Field of Parks and Recreation