Alerts
All Babe Ruth Games and Practices have been cancelled for today, Wednesday, June 19.
All outdoor pools will be closed today, Wednesday, June 19 – due to the cool weather.
All youth baseball has been cancelled for this morning, Wednesday, June 19. Pictures have been rescheduled for Monday, June 24. Babe Ruth non-advancing practice has also been cancelled.
The Golf Putting League has been cancelled at Tom O'Leary Golf Course this week, June 18 & 19 – due to aerification of the greens.
The Washington Trail from 57th Ave NW to Restful Dr. is temporarily closed for construction.
Due to mechanical problems at Hillside Aquatic Complex, only the blue slide is currently working, the other water features are closed until further notice. The pool remains open.
Two segments of the Cottonwood Park trail, 2506 South 12th St., are closed until further notice due to construction of additional softball fields. 
Park & Trail Maps
Park Specific Maps (PDF downloads)
Click this image to view a printable PDF of our parks and trails system.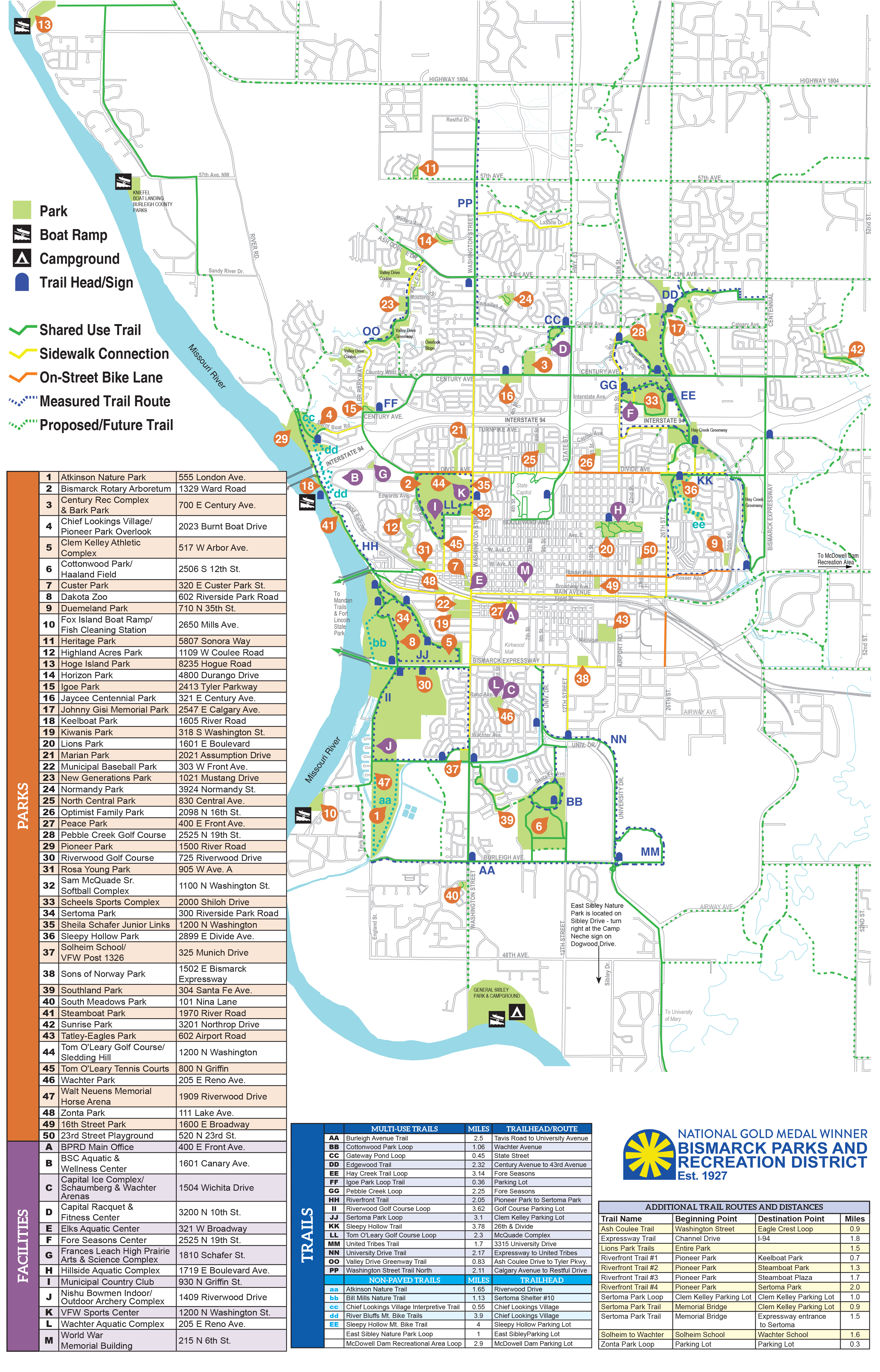 ---
The Park District asks citizens to abide by the following rules when using the trails:
 Walkers, joggers and bikers please keep to the right when using the trails.
All dogs must be on a leash.
Be aware of traffic approaching and behind you.
Be aware of intersections and crossings.
Please pick up you and your pet's litter.
---
Bismarck Trails
BPRD's commitment to being a preventative healthcare leader is evident in the 75-plus miles of paved and unpaved recreational trails, 95 percent of which are kept open and usable during winter. Please check the orange Alert bar on this page to view news on trails that may be temporarily closed due to nearby construction and/or repairs.
Acquiring land for park development is a Strategic Plan focus area.  Since 2014, Bismarck Parks and Recreation District has added 434.8 acres of park land to its inventory, including six new neighborhood parks and selected Burleigh County parks, moving the dial from 40.9 acres/1,000 residents to 47.0 acres/1,000 residents.
---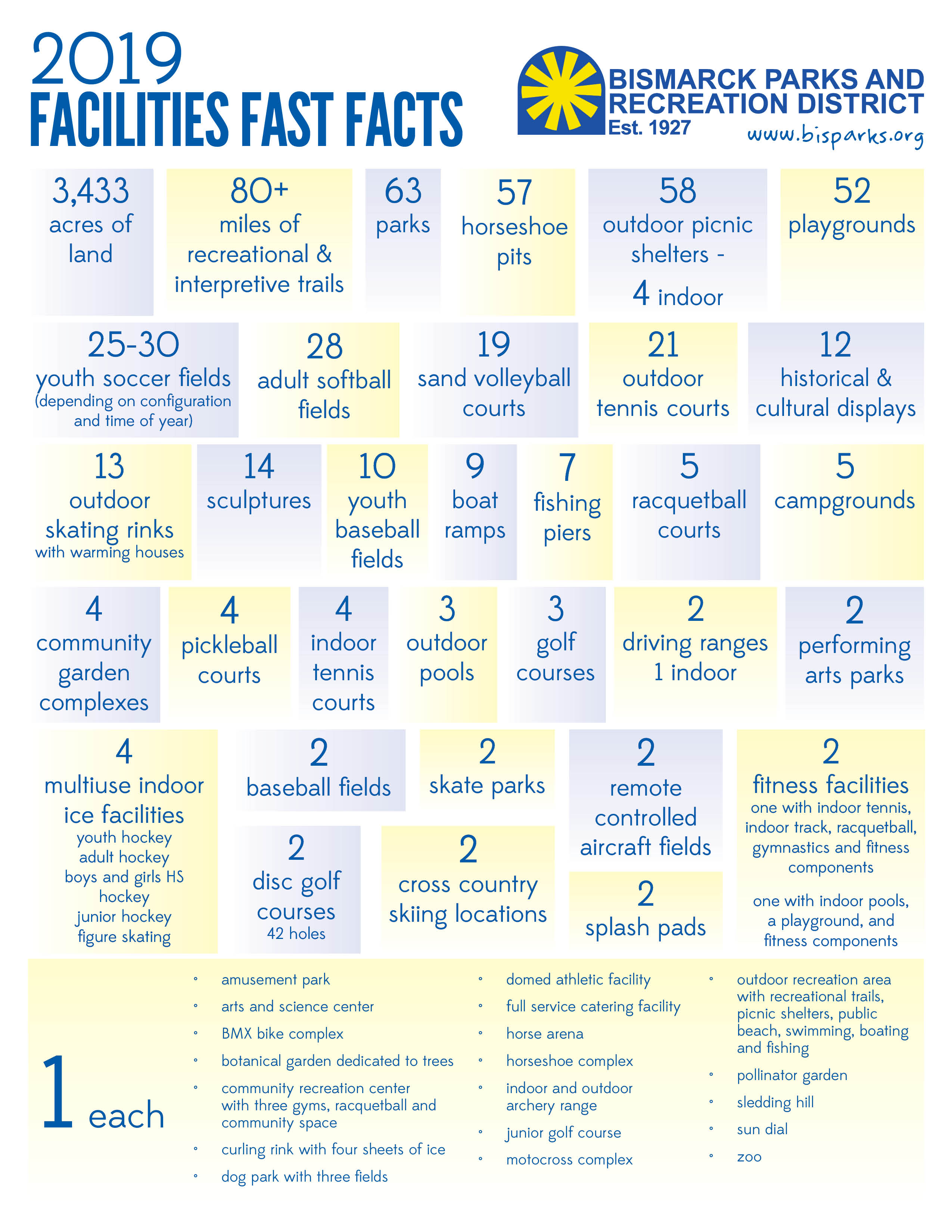 Winner, 2017 National Gold Medal Award for Excellence in the Field of Parks and Recreation