Alerts
Moses 4th & 5th Grade Basketball Practices Cancelled Tonight Thursday, December 14.
Due to music program.  Moses Practices are rescheduled for Friday, December 15: 5th grade at 4-5pm and 4th grade at 5-6pm.
Indoor public skating Saturday, Dec. 16 at the Capital Ice Complex has been cancelled.
Due to a hockey tournament.
The Pebble Creek Recreational Trail is closed from 19th St. to the Century Ave. bridge.
Wachter Park will be closed until Fall of 2017.
Due to the construction of the new rink at Schaumberg, the current Wachter Park is closed and will be replaced to make way for the new building and parking lot. Don't worry a brand NEW Wachter park will be coming in …
Read More
Baseball – Babe Ruth, Ages 13 – 15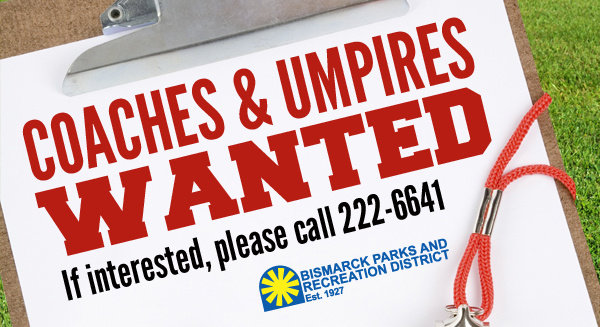 Any player born prior to May 1, 2013, and on or after May 1, 2005, will be eligible for Cal Ripken (ages 12 & under) Baseball League competition for the 2018 season. Contact Bismarck Youth Baseball for more Cal Ripken Information at www.bismarckyouthbaseball.org.
League Format
The league will be separated into Major and Minor divisions. Players will only play in one division.
Major Division: The Major division will consist of the 13's, 14's, and 15's advancing All Star teams and a 13-15 Non-advancing All Star team.
Minor Division: The Minor division will consist of player ages 13-15 league teams. Depending upon the amount of registered participants, this division could be divided into a 13 year old minor division and a 14-15 year old minor division.
Every player will be placed on a league team after the evaluation period. The first week will be used to evaluate players in a variety of categories. This assists us in forming league teams. The criteria used to select these teams include: attitude, attendance, sportsmanship, versatility, and skill/ability. The Minor division teams will be comprised of players with equal skill ability. The players placed in the Major division will be players in our Extra Baseball/All Stars program in their respective age groups
Informational Meeting & Rosters
Dates and Registration
May 9 – August (Depending upon All Star Tournament Advancement)
Major and Minor League games: May 29 – July 6
Minor League Tournament: July 9 – 12
*Dates and times are subject to change depending upon the facility availability and High School Baseball schedule. Updates will be posted online
Registration Codes
Age 13: 10433
Age 14: 10434
Age 15: 10435

Fees
$160/player – if received on or before Friday, March 30.
No more than $320/household.
$170/player – if received Saturday, March 31 or later.
No more than $340/household.
Fees for All Star Baseball (In addition to base fee)
Advancing $265 & Non-advancing $190. All Star fees will be collected after All Star Tryouts, by May 25.
All Star players will have an option to sell 5 raffle tickets at $20 per raffle ticket for $100 to earn a portion of fee back.
* Your raffle ticket purchase doubles as a family season ticket to all Representatives, Senators, and Governors games for the 2018 regular season AND puts your name in the calendar drawing for cash prizes, too.
League Tryouts – Tatley*
Age 13 at South Field and Ages 14 & 15 at North Field
May 13 – First League Tryout: 2:30 to 4pm
May 14 – 6pm to 7:30pm
May 15 – 6pm to 7:30pm
All Star Tryouts – Tatley*
Age 13 at South Field and Ages 14 & 15 at North Field
May 9 – First All Star Tryout: 6pm to 7:30pm
May 13 – 4:30pm to 6pm
May 16 – 6pm to 7:30pm
Practice Schedule – May 21-24
4:30 – 5:45pm Teams will rotate times
6:00 – 7:15pm Teams will rotate times
7:30 – 8:45pm Teams will rotate times
Minor Division Practice Schedule – Beginning May 29
Tu & Th 4:30 – 5:45pm Teams will rotate times
Tu & Th 6:00 – 7:15pm Teams will rotate times
Tu & Th 7:15 – 8:15pm Teams will rotate times
Major Division practices will be in the mornings and early afternoons. Practice times/days will be provided at the end of tryouts.
Practices may be scheduled for late afternoon or early evening at Tatley North/South Park (Airport Road and Michigan Avenue), or Haaland Field (South 12th St.).
Games – (Dependent on the number of teams)
Scheduled for Mondays, Tuesdays, Wednesdays and Thursdays on a rotating basis beginning May 29.
Played at Haaland Field (South 12th St.), Tatley North/South Park (Airport Road and Michigan Avenue), Legacy High School (3400 E Calgary Ave), Bismarck Municipal Ballpark (303 W. Front Ave.), or Mandan.Times
TBA (dependent on the number of teams)
Example: 4:30pm or 6:45pm (game schedule subject to change)
Uniform, Batting Helmet, & Bats
Players receive a team uniform jersey and hat to keep.  Players are responsible for their own baseball pants.  Grey baseball pants are recommended for all players.
Recommended for players to purchase their own batting helmets.  Though team helmets will be provided for league play.
*Starting 2018*, all bats must bear the USABat licensing mark to be permissible for play. More bat information can be found at: https://www.baberuthleague.org/bat-rules.aspx.
Babe Ruth League Birth Chart for 2018
Jan
Feb
Mar
Apr
May
June
July
Aug
Sept
Oct
Nov
Dec
2005
13
13
13
13
12
12
12
12
12
12
12
12
2004
14
14
14
14
13
13
13
13
13
13
13
13
2003
15
15
15
15
14
14
14
14
14
14
14
14
2002
16
16
16
16
15
15
15
15
15
15
15
15
---
Rain Out Policy
In case of inclement weather, every effort will be made to determine diamond playability by 7:45am for day programs or 4pm for evening programs. Please check the Bismarck Parks and Recreation District website ALERT bar on the front page of the website. You may also choose to "Like" the BPRD Facebook page, since weather notifications are also posted there. You can also call the BPRD information line at 222-6479.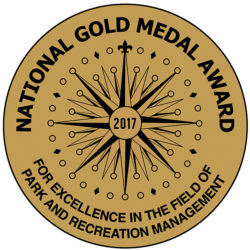 Winner, 2017 National Gold Medal Award for Excellence in the Field of Parks and Recreation