Alerts
The Pebble Creek Recreational Trail is closed from 19th St. to the Century Ave. bridge.
Volleyball (Coed) 4th & 5th Grade
Volleyball Coaches and Officials Needed!
If interested, please call BPRD at 222-6641.
Youth coed volleyball is a recreational program that is designed to teach students currently in grades 4th and 5th the fundamentals, skills, and sportsmanship of the game. Children of all abilities are encouraged to participate. Players will learn through drills, scrimmages, and games. Our emphasis is on equal play time, and most of all, FUN! The 4th and 5th grade programs have season-ending jamborees.
Information
No informational meeting for 4th and 5th grades. An information sheet will be available upon registration.
League Dates:
Grade 4: February 5, 2018 – March 24, 2018
Grade 5: February 5, 2018 – April 7, 2018
Dates and Times
4th grade will have one practice a week and 5th grade will have two practices a week.
Practices held at the school. First practice times posted online the week prior.
Due to gym availability, some schools may have different practice schedules. You will be notified through the school office and/or team coach.
4th & 5th grade volleyball first practice schedule will be posted on Wednesday, January 31 by 5pm.  Please check the www.bisparks.org website for updates.
Teams will be formed after the first week of practice and a schedule will be provided for the remainder of the season. Every attempt will be made to split the teams as equally as possible, when more than one team exists per grade at any school. If there are not enough 4th or 5th graders at one school to make a team, schools may be combined at the discretion of Bismarck Parks and Recreation District. Matches will begin Saturday, February 17.
Fees
Grade 4: $45/player – if received on or before January 19.
Grade 4: $55/player – if received January 20 or later.
Grade 5: $55/player – if received on or before January 19.
Grade 5: $65/player – if received January 20 or later.
Participants must play at the school they attend.

| | | |
| --- | --- | --- |
| School  | 4th Grade Code  | 5th Grade Code |
| Centennial | 10345 | 10363 |
| Grimsrud | 10346 | 10364 |
| Highland Acres | 10347 | 10365 |
| Liberty | 10348 | 10366 |
| Lincoln | 10349 | 10367 |
| Martin Luther | 10350 | 10368 |
| Miller | 10351 | 10369 |
| Moses | 10352 | 10370 |
| Murphy | 10353 | 10371 |
| Myhre | 10354 | 10372 |
| Northridge | 10355 | 10373 |
| Pioneer | 10356 | 10374 |
| Prairie Rose | 10357 | 10375 |
| Roosevelt | 10358 | 10376 |
| Shiloh | 10359 | 10377 |
| Solheim | 10360 | 10378 |
| Sunrise | 10361 | 10379 |
| Will-Moore | 10362 | 10380 |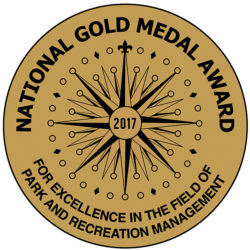 Winner, 2017 National Gold Medal Award for Excellence in the Field of Parks and Recreation