Neighborhood Parks Basis of Special Assessments Policy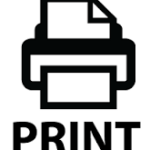 Cost Allocation
Cost allocation based on parcel/lot square footage.
Residential parcels will have a factor of 1.0 applied to their square footage. Commercial parcels will have a factor of 2.0 applied to their parcel square footage.1
The term of a Park Improvement Special Assessment District shall be 15 years.
Benefitting Property
Boundaries are drawn to include all parcels within the neighborhood park service area that is typically defined as the area within a ½ mile walking distance of the proposed park.

Walking distance is measured from the edge of the proposed park along public sidewalks, trails, or other designated public right-of-ways.
Boundaries will not cross arterial streets or bodies of water.

If a parcel is within ½ mile of two neighborhood parks, parcel will only be assessed for one park.
Parcels zoned P – Public will not be assessed for park improvements except that the Park District property may be assessed for District-wide park amenities and any costs associated with benefitting property outside corporate city limits (costs held in abeyance).
1 Commercial property is defined as any parcel with four or more residential units or parcels not zoned R5 – Single Family or R10 – Duplex.  Residential property is defined as any parcel not determined to be commercial property.
Approved December 18, 2014 by the Board of Park Commissioners