Playground Safety Policy and Procedures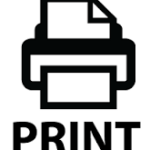 In the continuing effort by the Bismarck Parks and Recreation District (BPRD) to provide high quality, well maintained, clean and safer parks and facilities for the public, BPRD has developed the following standard operating procedures to protect playground users and preserve its unsupervised public playground facilities.  This may only be accomplished through a commitment to a public playground safety policy that assures that every attempt will be made to eliminate playground safety hazards while not eliminating the element of risk, which is an essential part of any successful children's play and learning environment.
All playgrounds shall be designed, installed, inspected, and maintained in substantial compliance of current Consumer Products Safety Commission (CPSC) Guidelines and ASTM International, formerly known as American Society for Testing and Materials, (ASTM) voluntary playground safety standards.
To guarantee the continued success of this program, the following guidelines will be adhered to by all BPRD divisions and staff:
All playgrounds will be subject to the playground safety policy and procedures guidelines and the playground safety program.
All equipment shall be installed according to the manufacturer's specifications/installation instructions.
BPRD shall provide reasonable resources to ensure prudent and timely inspections and repairs as determined necessary by the playground safety policy and procedures.
All play equipment shall be inspected, repaired, and maintained by BPRD employees or independent contractor on a regular basis, with the necessary written documentation.
All playground equipment purchasers, installers, inspectors, and maintenance employees performing repairs shall be trained in accordance with BPRD playground safety training program, in order to maintain the playground equipment in substantial compliance with the current standard of care.
All equipment shall be purchased and certified in writing to the International Playground Equipment Manufacturers Association (IPEMA)* certified playground equipment program or any other third party certification program with adequate product liability insurance, so long as it is in writing from an authorized manufacturer's officer. Documents shall be kept with the bid or price quote documents associated with the purchase of the equipment and copies kept on file in playground file of the appropriate division.
All new play areas shall meet the minimum Department of Justice (DOJ) 2010 Americans with Disabilities Act (ADA) Standards for Accessible Design.
*IPEMA Certification – Third party voluntary certification program of a manufacturer's compliance with the current ASTM standard.
Adopted this 21st day of February 2013 by the Board of Park Commissioners