Alerts
Sunrise 4-5 Grade Basketball Practices Cancelled on Friday, December 21st.
The Sunrise 4th grade practice will be moved to Monday, December 17th from 4:30-5:30pm.  Sunrise 5th grade team will only practice on Monday this week.
A portion of the Pebble Creek Trail from 19th Street to Century Avenue has been detoured onto the Pebble Creek Golf Course cart path for the winter.
This detour will be in place until spring when winter conditions subside.
Adult Swim Skills Training
This class is designed specifically for adults who are comfortable in the water, but would like to learn more about swimming for recreation, health and wellness. The class will establish the participant's foundation of water skills and then will move on to teach the strokes for fitness swimming. The instructor will focus on different strokes; freestyle, backstroke, elementary backstroke, side stroke, and breaststroke. The instructor will also work with participants on endurance swimming, drills for each stroke, and learning how to use the fitness swimming equipment, such as kickboards, fins, and paddles.
BSC Aquatic & Wellness Center, 1601 Canary Avenue
Participants will need: Swimming suit, towel, goggles, and a great attitude to learn! Anyone with long hair must have their hair tied back. Swim cap is optional.
Cost: $55
Minimum Enrollment Two; Maximum Enrollment 8
Additional classes will resume in January.
| | | | |
| --- | --- | --- | --- |
| Dates | Days | Times | Code |
| January 22 – February 14 | T & Th | 7:45 – 8:30pm | 13223 |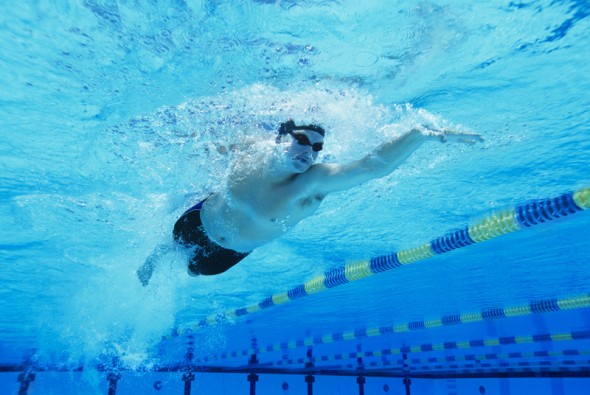 Winner, 2017 National Gold Medal Award for Excellence in the Field of Parks and Recreation