Baseball – Babe Ruth, Ages 13 – 15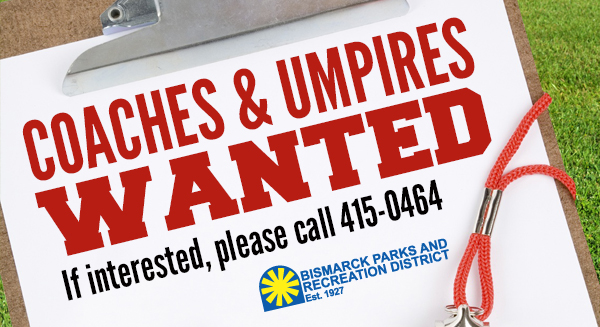 Players born prior to May 1, 2009, and on or after May 1, 2006, are eligible for Babe Ruth 13-15 League competition for the 2022 season. BPRD Age Policy: A player must participate in the Babe Ruth 13-15 League until they are no longer eligible to play according to Babe Ruth League age chart.
Informational Meeting
Wednesday, April 27 at 6pm. Location TBD.
Complete program information will be online by mid-March.
North Dakota Babe Ruth www.ndakbaberuth.com.
Dates
Major League: May–August
Minor League: May–July
*Dates and times are subject to change.
Ages Registration Codes
Age 13: 22472
Age 14: 22473
Age 15: 22474

League Format
The league is separated into Major and Minor leagues. Players will only play in one league.
Major (Travel Baseball): The Major league consists of 13's, 14's and 15's advancing teams and a 13-15 non-advancing team.
Minor (League Baseball): The Minor league consists of league teams with players ages 13-15.
Major League Tryouts
Tatley-Eagles Park, 602 Airport Rd.
May 4 and 11

Age 13: 4-5:30pm
Age 14: 5:30-7pm
Age 15: 7-8:30pm

May 8

Age 13: 12-1:30pm
Age 14: 1:30-3pm
Age 15: 3-4:30pm
Minor League Tryouts
Tatley-Eagles Park, 602 Airport Rd.
May 9: 5:30-7:30pm
May 10: 5:30-7pm
Tryouts are used to evaluate players and place them on teams based on a variety of categories. The criteria used to select these teams include: attitude, attendance, sportsmanship, versatility, and skill/ability. The Minor league will divide players to balance skills among the teams.
Major League Practice and Game Schedules
Practice and game schedules are provided after tryouts. Teams play weekdays and weekends.
Haaland Field, 2506 S. 12th St., Tatley-Eagles Park, 602 Airport Rd., Legacy High School, 3400 E. Calgary Ave.
Minor League Practice and Game Schedule
Teams practice and play games Monday-Thursday between the hours of 3:30-10pm. Teams rotate practice and game times.
Schedule are provided after tryouts.
Haaland Field, 2506 S. 12th St., Tatley-Eagles Park, 602 Airport Rd., Legacy High School, 3400 E. Calgary Ave.
Fees
$160/player-if received on or before Monday, April 25.
No more than $320/household.
$170/player-if received Tuesday, April 26, or later.
No more than $340/household.
Fees for Major League (In addition to base fee)
Additional fees TBD
Major League players (advancing and non-advancing) are required to sell raffle tickets at $20 per raffle ticket.
Uniform and Batting Helmet
Players receive a team uniform jersey and hat to keep. Players are responsible for their own baseball pants. Grey baseball pants are recommended for all players.
Recommended for players to purchase their own batting helmets. Team helmets are provided for league play.
All bats must bear the USABat licensing mark to be permissible for play. More bat information can be found at: www.baberuthleague.org/bat-rules.aspx.
Babe Ruth League Age Chart for 2022
Jan
Feb
Mar
Apr
May
June
July
Aug
Sept
Oct
Nov
Dec
2009
13
13
13
13
12
12
12
12
12
12
12
12
2008
14
14
14
14
13
13
13
13
13
13
13
13
2007
15
15
15
15
14
14
14
14
14
14
14
14
2006
16
16
16
16
15
15
15
15
15
15
15
15
---
Rain Out Policy
In case of inclement weather, every effort will be made to determine diamond playability by 7:45am for day programs or 4pm for evening programs. Please check the Bismarck Parks and Recreation District website ALERT bar on the front page of the website. You may also choose to "Like" the BPRD Facebook page, since weather notifications are also posted there. You can also call the BPRD information line at 222-6479.