Safety Policy Statement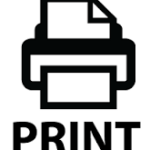 The following safety policy was re-affirmed by the Board of Park Commissioners on June 19, 2008.
The Bismarck Parks and Recreation District recognizes the safety, health and well-being of our employees as high priority in the daily functions of our company's operation.  To facilitate such activities, we will comply with all governmental mandated rules and regulations as they apply to the work activities in our workplace.  This compliance and commitment from all levels of management shall ensure a safe work environment for all employees.
We also have a goal of trying to reduce the costs of our claims through various proven claims management principles.
SAFETY RESPONSIBILITIES:
Management is responsible for providing a workplace free of recognized hazards and supporting a total Risk Management Program.
Management is responsible for the development and training of the safety rules, safe operating procedures and regulations as they pertain to the activities in the workplace.
Providing adequate and appropriate personal protective equipment is also a responsibility of management.
Supervisors must require workers to follow company safety rules and procedures and support the accident prevention program established by management.
Supervisors must assist management in the training and retraining of employees.
Employees are responsible to know and follow all safety rules and to participate in safety program development and implementation.
All employees are responsible for attending all management mandated safety training programs and to support the accident prevention program established by management.