Alerts
Moses 4th & 5th Grade Basketball Practices Cancelled Tonight Thursday, December 14.
Due to music program.  Moses Practices are rescheduled for Friday, December 15: 5th grade at 4-5pm and 4th grade at 5-6pm.
Indoor public skating Saturday, Dec. 16 at the Capital Ice Complex has been cancelled.
Due to a hockey tournament.
The Pebble Creek Recreational Trail is closed from 19th St. to the Century Ave. bridge.
Wachter Park will be closed until Fall of 2017.
Due to the construction of the new rink at Schaumberg, the current Wachter Park is closed and will be replaced to make way for the new building and parking lot. Don't worry a brand NEW Wachter park will be coming in …
Read More
VFW Sports Center
1200 North Washington Street • 222-6588 or 221-6815
The VFW Sports Center has two separate rinks and is home to a multitude of recreation activities: hockey, figure skating, public skating, curling, golf. Located near the facility are the Sam McQuade Sr. Softball Complex, Sheila Schafer Mini-Links, Bismarck Capital Curling Club, and Tom O'Leary Tennis Courts. The facility and grounds are surrounded by 2.4 miles of recreational trails.
Public Indoor Ice Skating
1200 North Washington Street • 222-6588, 221-6815 or 221-6814
Rink 1

Tuesdays, Wednesdays and Thursdays: 12 – 1:15pm
Fees: Free

Rink 2

Sundays: 3:00 – 5pm
Fees: $2/Individual; $5/family.

So sorry – ice skate rental is not available.
Rules
Skate with the flow.
No racing or dodging other skaters.
No food on the ice.
No spins – both feet must be on the ice.
Be courteous to other skaters.
Always use caution – be aware of other skaters.
Private Ice Rentals
$75/hour (2017); $85/hour (2018) (limited availability)
Reservations: call Mike at 221-6814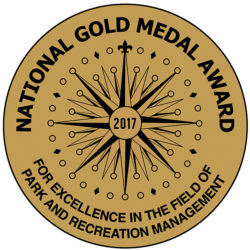 Winner, 2017 National Gold Medal Award for Excellence in the Field of Parks and Recreation