Alerts
Moses 4th & 5th Grade Basketball Practices Cancelled Tonight Thursday, December 14.
Due to music program.  Moses Practices are rescheduled for Friday, December 15: 5th grade at 4-5pm and 4th grade at 5-6pm.
Indoor public skating Saturday, Dec. 16 at the Capital Ice Complex has been cancelled.
Due to a hockey tournament.
The Pebble Creek Recreational Trail is closed from 19th St. to the Century Ave. bridge.
Wachter Park will be closed until Fall of 2017.
Due to the construction of the new rink at Schaumberg, the current Wachter Park is closed and will be replaced to make way for the new building and parking lot. Don't worry a brand NEW Wachter park will be coming in …
Read More
Weekday Morning Play Dates
October 9, 2017 – April 27, 2018
For children infant through age five and their parents.
Come out and play! Bismarck Parks and Recreation District invites parents and young kids to gather at our "houses" to play. This FREE Play Date time comes with assorted equipment and toys. You get to play and mess up our spaces, and not yours. We provide the place. Parents provide the supervision. Please know this is not a drop-off Play Date. Everyone stays and plays. Play Date is an ideal play time and social interaction for stay at-home parents and their infant through age five children.
The Play Date times and places are:
Mondays, Wednesdays, Fridays • 10 am-Noon
BSC Aquatic & Wellness Center, 1601 Canary Avenue
Turtle Beach Playground
Tuesdays, Thursdays • 10 am – Noon
World War Memorial Building, 215 North 6th Street
Imagination Playground Room
No need to register. Just come and play!
Weekday Morning Play Date Guidelines
Play Date is designed for children infant through age five and their parent(s)/guardian(s).
A parent/guardian must be with their child/ren at all times. Play Date is not a drop-off site.
Toys are to be shared, enjoyed, used in this play space and left here when finished.
Everyone plays nice, whether it's alone or with other children.
Hurting each other with actions or words is not allowed.
Restrooms are nearby for everyone's use or for diaper changes.
Can you help put away toys when Play Date time is over, please?
No food or beverages in play spaces.
Report any concerns to the facility staff.
Have FUN together!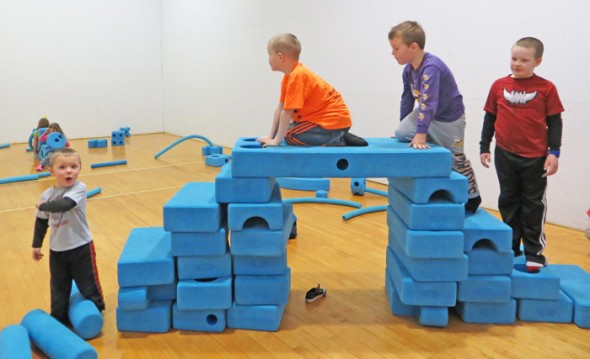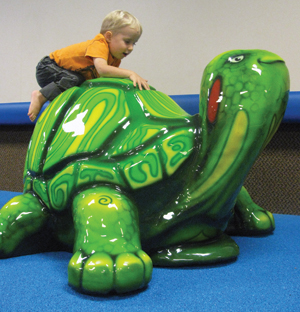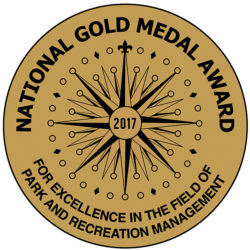 Winner, 2017 National Gold Medal Award for Excellence in the Field of Parks and Recreation