Alerts
A portion of the Pebble Creek Trail from 19th Street to Century Avenue has been detoured onto the Pebble Creek Golf Course cart path for the winter.
This detour will be in place until spring when winter conditions subside.
Atkinson Nature Park
This park is an undeveloped, (for now!) natural wooded area just south of the Walt Neuens Horse Arena on Riverwood Drive. You need to be a little adventurous to get to this area because there is no sign (yet!) identifying this nature park. This green space is in a low area, which makes it a bit wet sometimes, so pack a pair of boots, and then go explore for bugs and birds.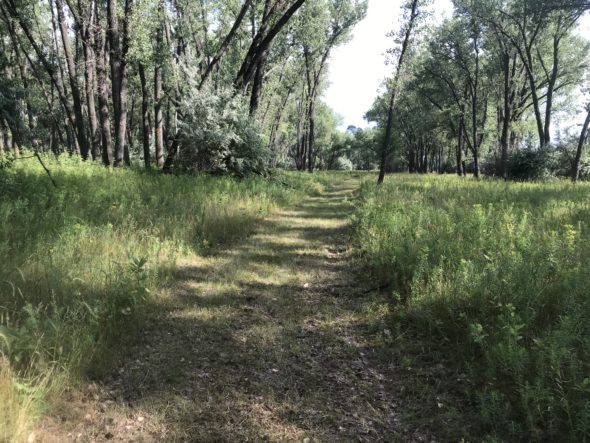 Winner, 2017 National Gold Medal Award for Excellence in the Field of Parks and Recreation