Bismarck Parks and Recreation District Receives State Honors
Bismarck Parks and Recreation District (BPRD) received three awards from the ND Recreation and Park Association at the group's annual convention held recently in Minot. 
The Organization Citation Award was given to the Missouri Slope Model Aero Club for their partnership with BPRD in developing a flying field south of the McDowell Dam Recreation Area. Club members Lloyd Rittenbach and Ted Stockert represented the club and received the award from Board of Park Commissioners President Julie Jeske. Club members enjoy building, purchasing, perfecting and flying model planes and helicopters of all varieties and styles.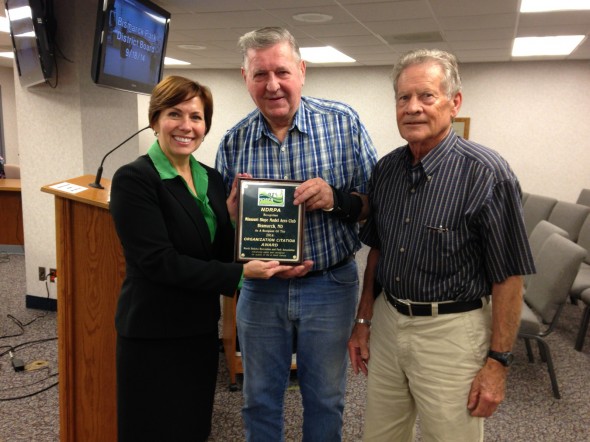 The Bismarck Municipal Ballpark received the Golden Egg Award. This award recognizes outstanding and innovative park projects. The ballpark recently completed a major renovation, including a new grandstand with stadium seats, new press box, concessions and restrooms, as well as new dugouts and an expanded parking lot.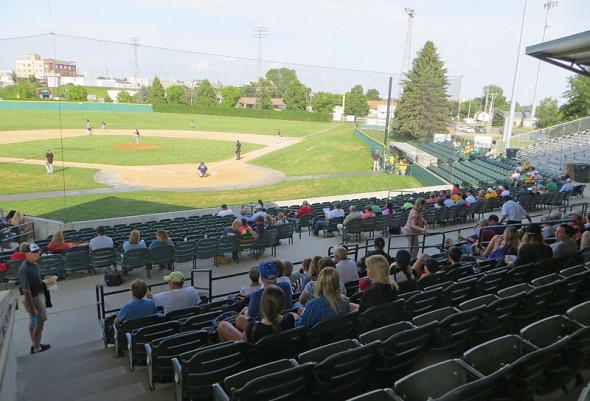 BPRD's July Celebration program, a month of programs and special events in celebration of National Parks and Recreation Month, received the Innovation Programming Award. This award recognizes and honors a park district that demonstrates leadership with advanced groundbreaking ideas in programming. In 2014, July Celebration had eight new community events, ranging from art and cultural events to health and wellness events for all ages.