Alerts
The Fore Seasons Center dome is closed for repairs. Pebble Creek Golf Course is still open. Watch our website for future updates.
Bill Mills Trails is closed due to high river elevations.
The Washington Trail from 57th Ave NW to Restful Dr. is temporarily closed for construction.
Two segments of the Cottonwood Park trail, 2506 South 12th St., are closed until further notice due to construction of additional softball fields. 
Duemeland Park
The entire playground was replaced this summer. The new structure is geared to kids aged 5-12 and features a new swing set with regular belt swings, a toddler swing and an accessible molded seat. The playground now connects to the sidewalk and the shelter with a fully accessible concrete pathway.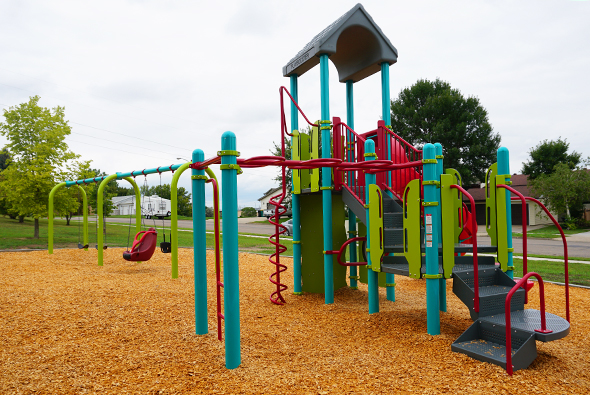 Winner, 2017 National Gold Medal Award for Excellence in the Field of Parks and Recreation