Alerts
A portion of the Pebble Creek Trail from 19th Street to Century Avenue has been detoured onto the Pebble Creek Golf Course cart path for the winter.
This detour will be in place until spring when winter conditions subside.
Duemeland Park
The entire playground was replaced this summer. The new structure is geared to kids aged 5-12 and features a new swing set with regular belt swings, a toddler swing and an accessible molded seat. The playground now connects to the sidewalk and the shelter with a fully accessible concrete pathway.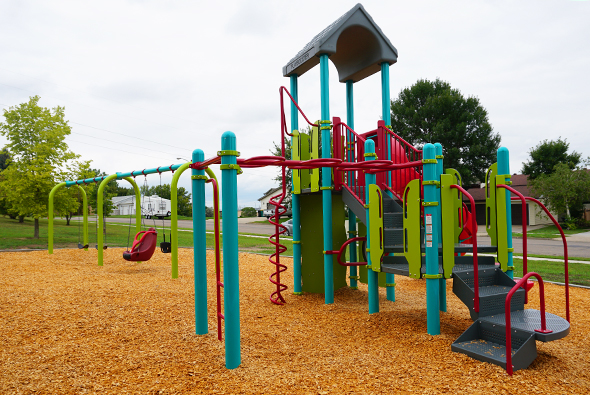 Winner, 2017 National Gold Medal Award for Excellence in the Field of Parks and Recreation