Let the Construction Begin
A ground breaking ceremony took place on Monday, Sept 12 for the construction of the Capital Ice Complex, featuring the existing Schaumberg Arena, and the brand new sheet of ice, Wachter Arena. The complex and new arena names were announced at the ceremony.
The "Building on Tradition" capital campaign raised just over $3.7 million for the campaign. The Bismarck Hockey Boosters and the Bismarck Figure Skating Club made substantial donations to the project, as well as the Chad and Stacy Wachter family. The Board of Park Commissioners accepted bids for the project, which includes the new Wachter Arena, upgrades to the existing Schaumberg Arena, new parking lot and improvements to Wachter Park, including a new playground and picnic shelter.
The construction should be complete in the fall of 2017.
Donations for the project are still being accepted. Capital Ice Complex Pledge Form (PDF download)
Any questions on the project? Call Bismarck Parks and Recreation District at 701-222-6455.
Thanks to the permanent naming donors.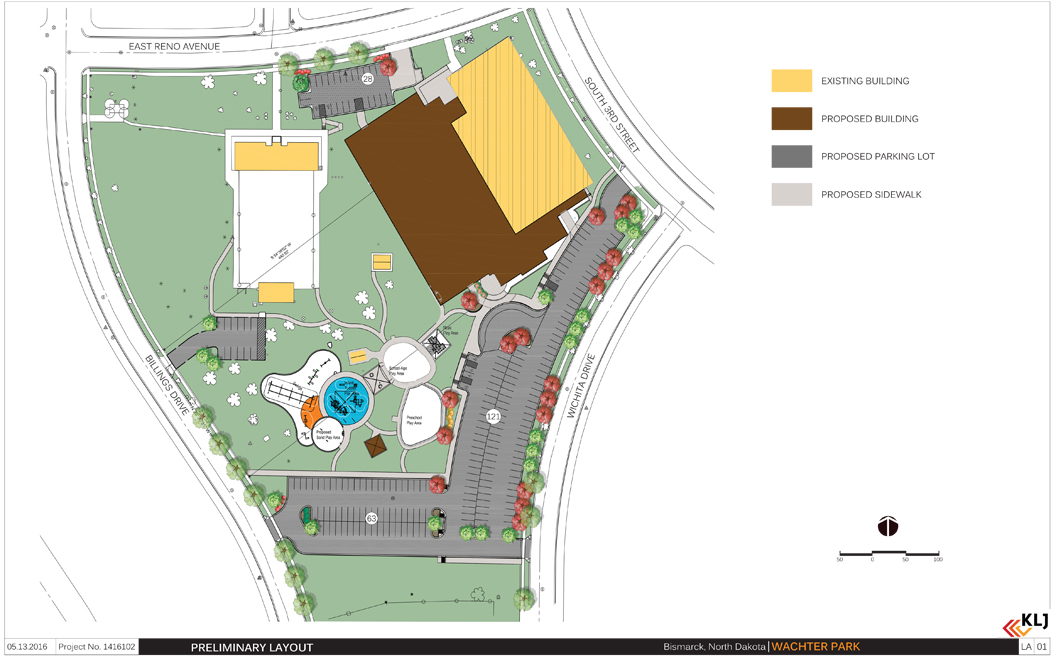 Site improvements to Wachter Park map.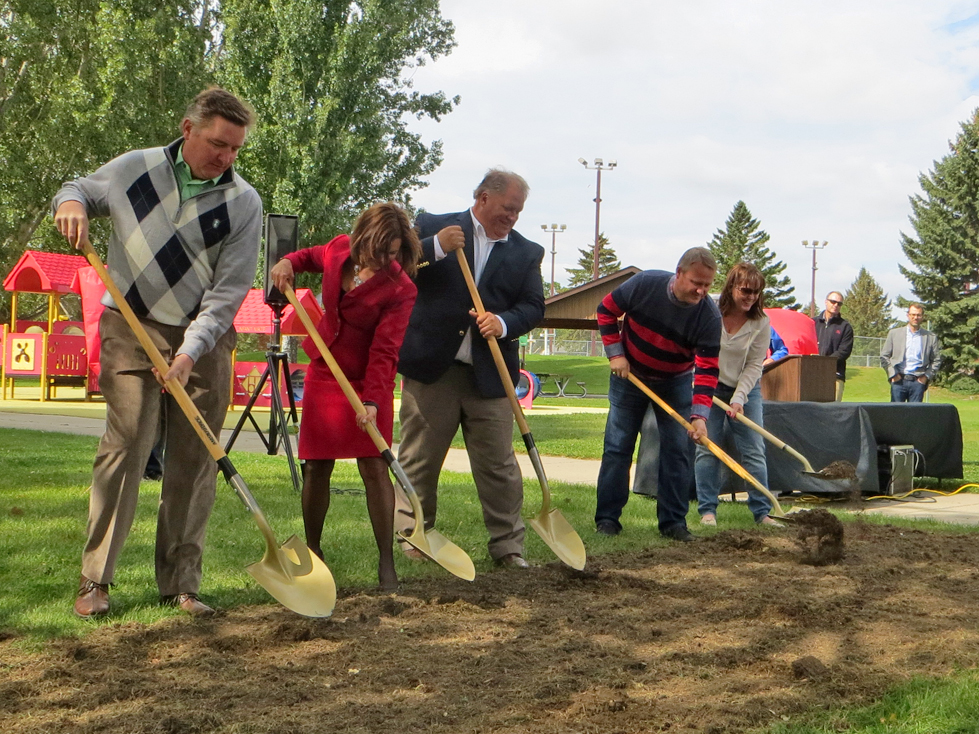 Break that ground! Park Board Commissioners Justin Starck, Julie Jeske, Board President Wayne Munson, Chad and Stacy Wachter all take their turn. Justin Theel and Jeff Ubl are pictured far right.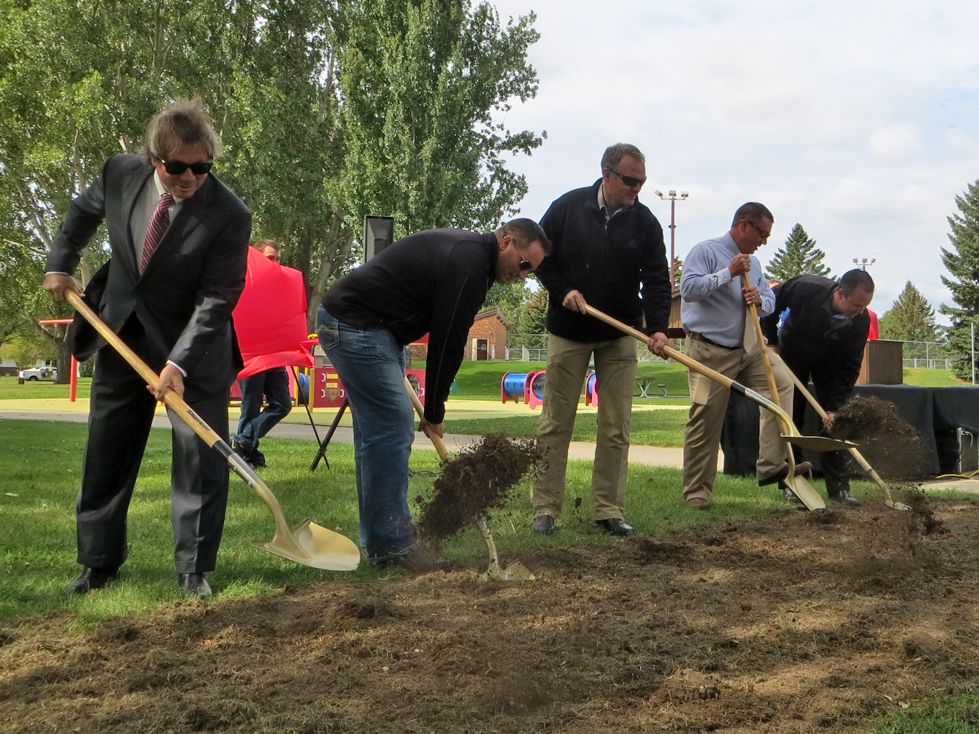 Campaign committee members Tom Dickson, John Evanson, Justin Theel, BPRD Facilities and Programs Director Kevin Klipfel and Hunt Boustead.
Campaign committee members BPRD Community Relations Manager Paula Redmann, Facilities Manager Mike Wald, Operations Director Dave Mayer, Jeff Ubl and BPRD Executive Director Randy Bina. Committee member John Evanson is pictured far right.