Park District Receives Award
The Northern Lights Council of the Boy Scouts of America has honored Bismarck Parks and Recreation District (BPRD) with the Outstanding Community Partner Award. Ric Jensen presented the award to the Board of Park Commissioners, stating that BPRD has been a constant and continual supporter of the scouting program, providing opportunities for tree plantings, scout events, badges, honors and community service.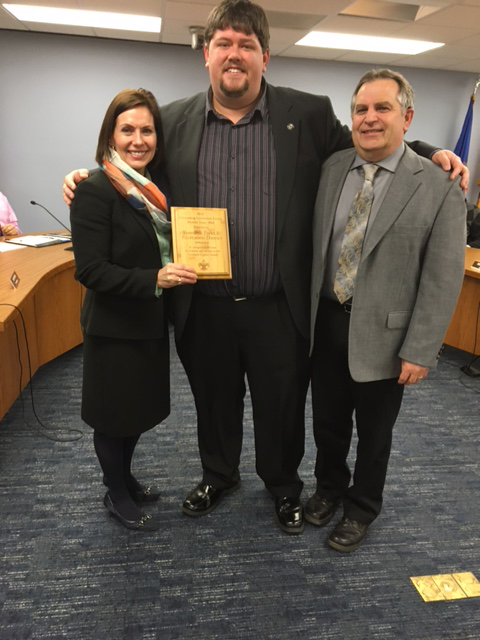 Pictured left to right: Julie Jeske, President, Board of Park Commissioners, Ric Jensen of the Northern Lights Council and Randy Bina, BPRD Executive Director.