Alerts
The BSC AWC Program Pool will be closed for cleaning, Monday & Tuesday, August 20-21. The pool will reopen at noon on August 22.
The Bill Mills trail is closed due to increased water level.
Peace Park
There's a little hideaway of a park in downtown Bismarck. Come and enjoy a restful moment at the Peace Park. This small park is located next to Bismarck Parks and Recreation District's administrative office. Created shortly after the September 11, 2001 terrorist attacks, this park features several sculptures of children at play, a water fountain, flowers, benches and a small picnic area. Come and enjoy this little green oasis.
Park Amenities
Parking
Picnic Area
Water Fountain
Click on map image to view printable PDF.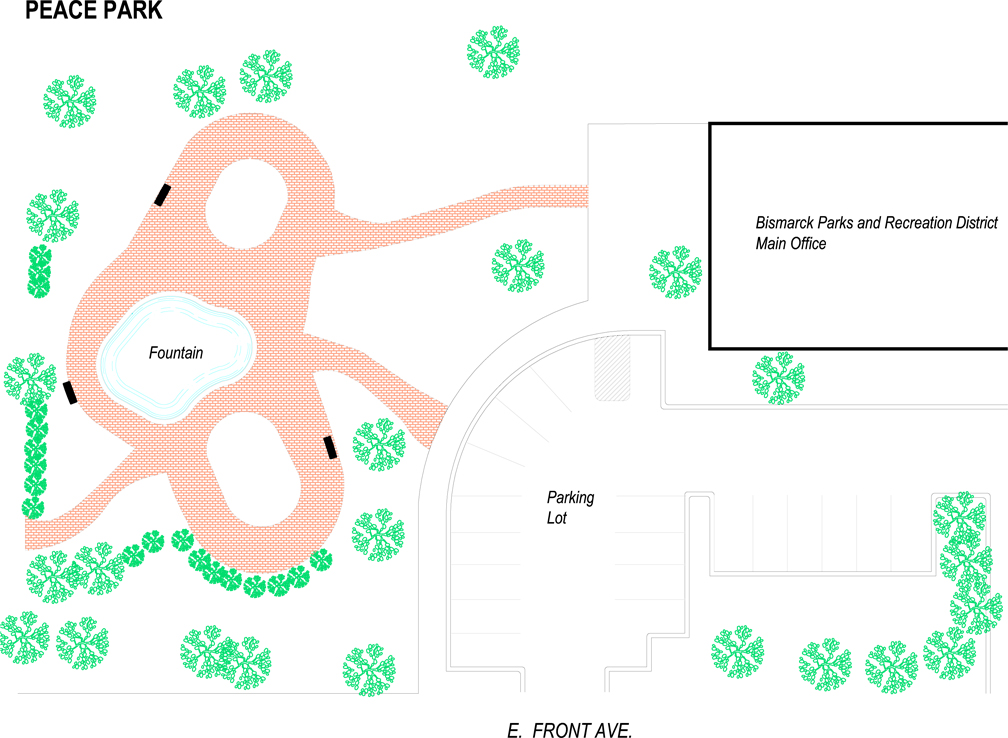 Winner, 2017 National Gold Medal Award for Excellence in the Field of Parks and Recreation