Sertoma Park
There's still plenty of time left in the summer to enjoy Sertoma Park, one of the park district's most used – and loved – parks. This park is located along Riverside Park Road and Arbor Avenue. Two good neighbors call the park their home – the Super Slide Amusement Park and the Dakota Zoo. You can play horseshoes, sand volleyball or tennis, have a picnic, play on several new playgrounds, see two more Eagle art pieces and walk along the trail that winds through or behind the park. A visit to Sertoma Park is a must every year.
Park Amenities
11 outdoor park shelters
One indoor park shelter/community room
Recreational trails both within the park and "behind" the park, with river views
Sand volleyball courts
Tennis courts
Horseshoe Complex in addition to horseshoe pits at park shelters
Restrooms
Parking
Public Art
As well as: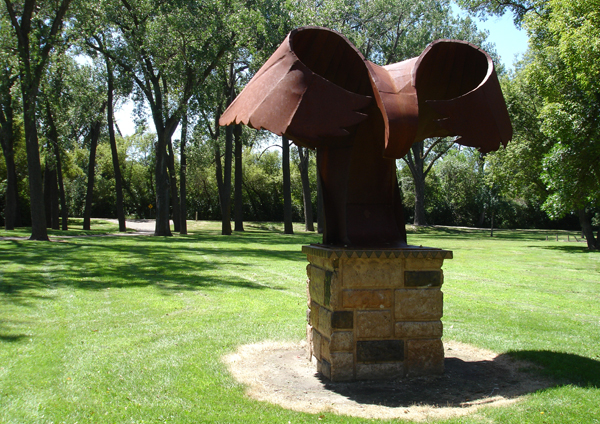 Click on map image to view printable PDF.