Alerts
The BSC AWC Program Pool will be closed for cleaning, Monday & Tuesday, August 20-21. The pool will reopen at noon on August 22.
The Bill Mills trail is closed due to increased water level.
Sleepy Hollow Park
Sleepy Hollow Park entered into the park district's system of parks in 1977. There is a large picnic shelter and playground. This park has double duty  when it comes to trails. A 3.78 mile walking trail connects to N. 26th St. and there is also a mountain biking trail in this park.  Sleepy Hollow is home to Sleepy Hollow Summer Theatre, where each summer, area youth perform musical theater under the stars.
Park Amenities
Fitness Park
Horseshoes
Outdoor Theater
Parking
Picnic Shelter (reservable)
Recreational Trails/Mountain Bike Trail
Restrooms
Click on map image to view printable PDF.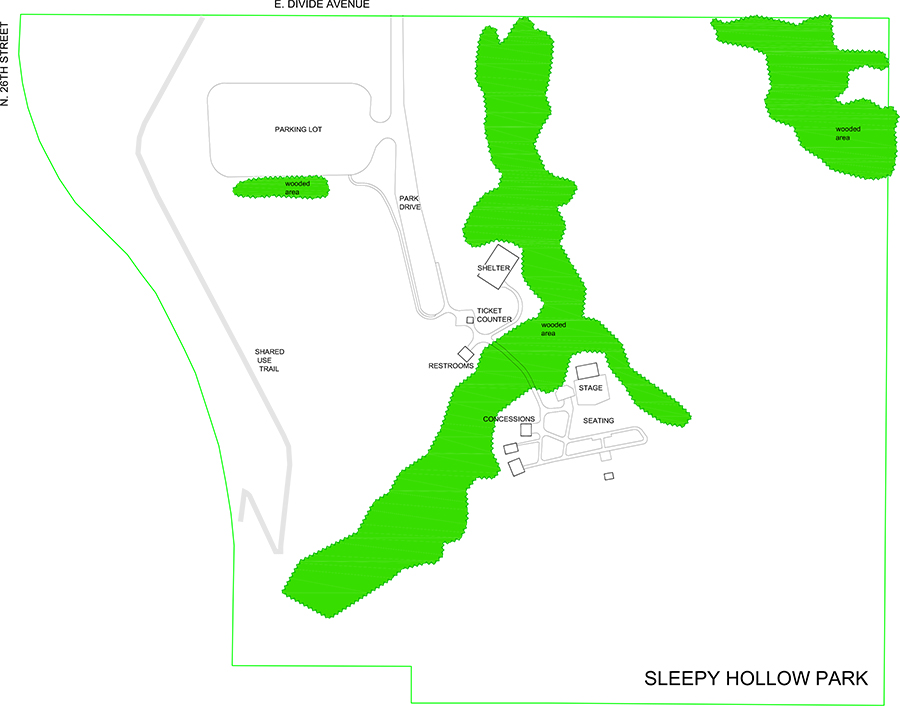 Winner, 2017 National Gold Medal Award for Excellence in the Field of Parks and Recreation