Alerts
Fencing has been cancelled for Friday, May 25 and Monday, May 28.
Chief Looking's Village, 2023 Burnt Boat Dr., will be closed until further notice due to road conditions at the site.
Sons of Norway Park
This park has a good combination of "I want to just read a book" green space, combined with "Let's play tennis or volleyball or horseshoes." This park has two picnic shelters, a skate park and a softball field. One of the most visible parts of this park is the replication of a stabbur. A stabbur is a storage house used on Norwegian farms of old. Pretty interesting roof, yes?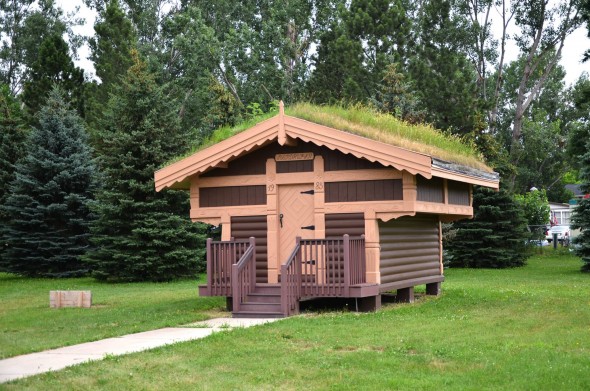 Click on map image to view printable PDF.
Winner, 2017 National Gold Medal Award for Excellence in the Field of Parks and Recreation