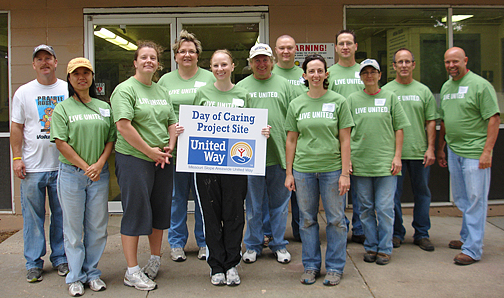 Thank you Day of Caring Volunteers
The Schaumberg Ice Arena is looking pretty snazzy with its brand new coat of paint made possible by the United Way Day of Caring volunteers.
Bismarck Parks and Recreation is grateful to Coca-Cola Bottling, Widmer Roel PC, BisMan Bombshellz, and numerous other folks who joined in and got dirty.
To each and every volunteer who helped as part of the United Day of Caring — Bismarck Parks and Recreation District salutes you. Thank you!!!