Alerts
All Babe Ruth Games and Practices have been cancelled for today, Wednesday, June 19.
All outdoor pools will be closed today, Wednesday, June 19 – due to the cool weather.
All youth baseball has been cancelled for this morning, Wednesday, June 19. Pictures have been rescheduled for Monday, June 24. Babe Ruth non-advancing practice has also been cancelled.
The Golf Putting League has been cancelled at Tom O'Leary Golf Course this week, June 18 & 19 – due to aerification of the greens.
The Washington Trail from 57th Ave NW to Restful Dr. is temporarily closed for construction.
Due to mechanical problems at Hillside Aquatic Complex, only the blue slide is currently working, the other water features are closed until further notice. The pool remains open.
Two segments of the Cottonwood Park trail, 2506 South 12th St., are closed until further notice due to construction of additional softball fields. 
Yoga in the Park – General Sibley Park
Date:
September 14th
||
Events
---
Saturday, September 14
10:30 – 11:30am, Free and open to the public
General Sibley Park, 5001 South Washington St.
Located at the amphitheater, or in the event of inclement weather at Picnic Shelter #1.
Please bring a yoga mat, towel or blanket.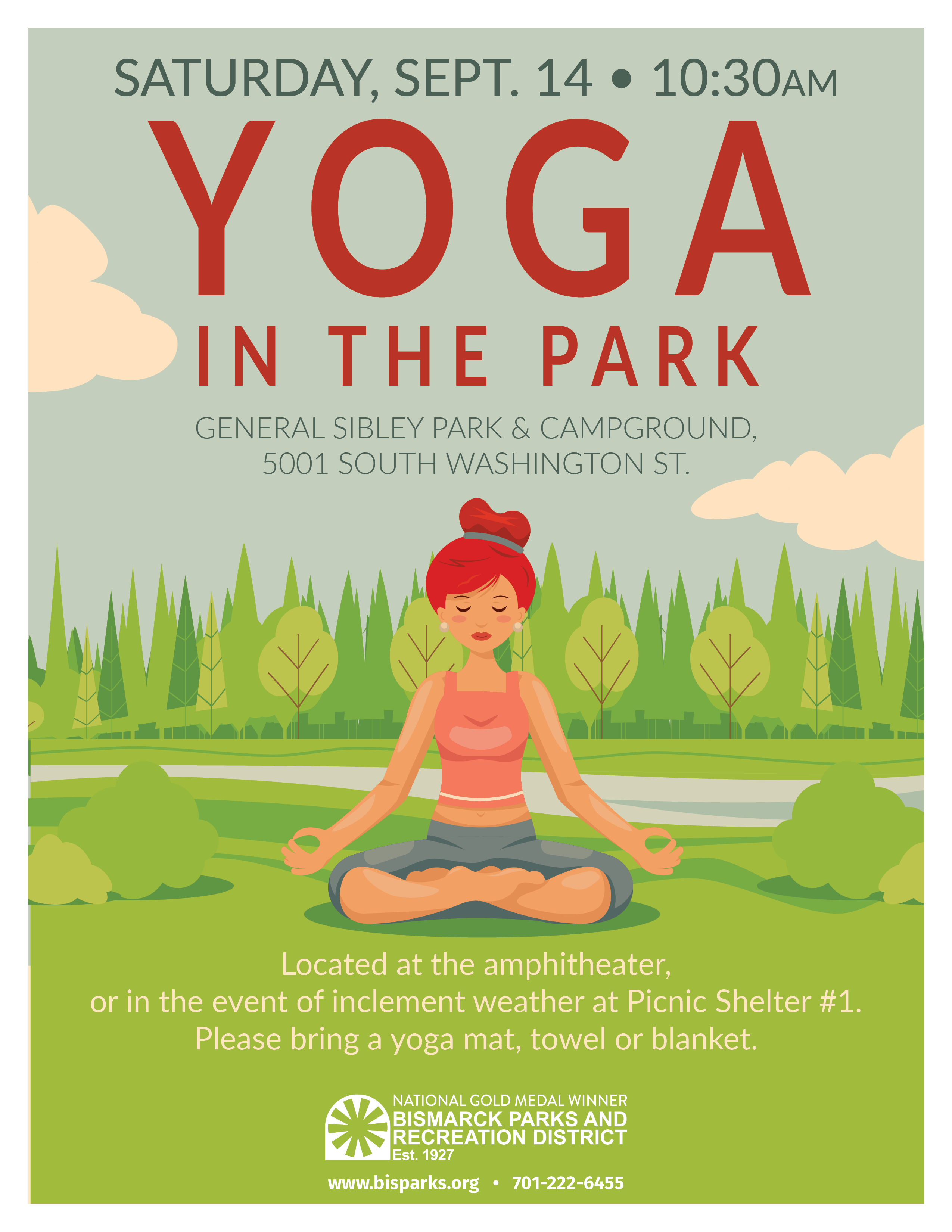 Winner, 2017 National Gold Medal Award for Excellence in the Field of Parks and Recreation