Alerts
The west Sertoma Trail from the Expressway underpass to shelter #10 is closed due to increased water level.
Due to the increased water levels, Keelboat and Fox Island Boat Ramp is closed.
Bill Mills Trails is closed due to high river elevations.
T-docks at Kniefel Boat Landing and Fox Island have been removed, due to high river levels.
Pool Schedule
For any questions please contact Jahna Gardiner at JGardiner@bisparks.org
Click the image to view a printable PDF of the schedule.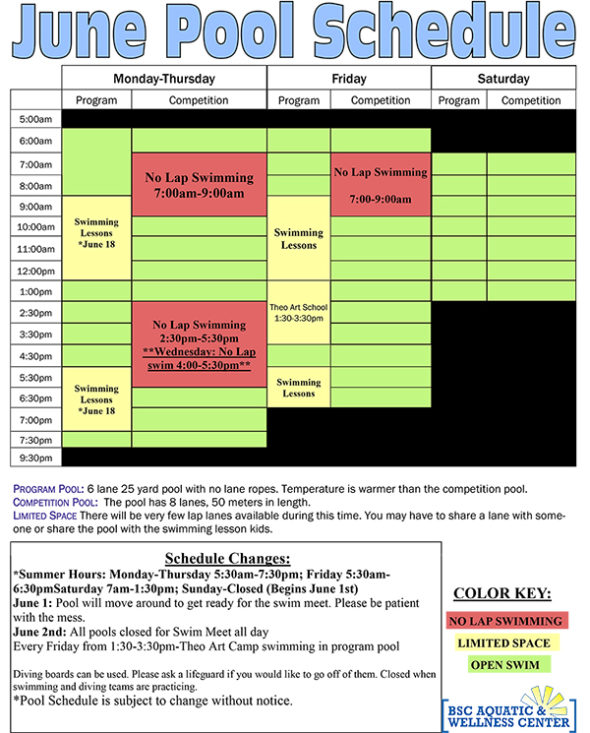 Winner, 2017 National Gold Medal Award for Excellence in the Field of Parks and Recreation