Alerts
Moses 4th & 5th Grade Basketball Practices Cancelled Tonight Thursday, December 14.
Due to music program.  Moses Practices are rescheduled for Friday, December 15: 5th grade at 4-5pm and 4th grade at 5-6pm.
Indoor public skating Saturday, Dec. 16 at the Capital Ice Complex has been cancelled.
Due to a hockey tournament.
The Pebble Creek Recreational Trail is closed from 19th St. to the Century Ave. bridge.
Wachter Park will be closed until Fall of 2017.
Due to the construction of the new rink at Schaumberg, the current Wachter Park is closed and will be replaced to make way for the new building and parking lot. Don't worry a brand NEW Wachter park will be coming in …
Read More
Skate Parks
Skateboard, bike, and rollerblade enthusiasts will enjoy Bismarck's two outdoor skate parks. The parks are located at Lions Park, 1601 E. Boulevard and Sons of Norway Park, 1502 E. Bismarck Expressway.
Skateboards, in-line skates and bicycles are allowed at each skate park. We ask users to abide by the skate park rules posted at each facility.
Skate Park Addition
The 3600 square foot concrete addition to the Lions Skate Park consists of a variety of features providing alternatives to all ages and experience levels. The addition includes multiple box features with coping rails, two stair features, two hubba walls, multiple transitions between levels of the existing skate park and addition, a half pipe and a half bowl.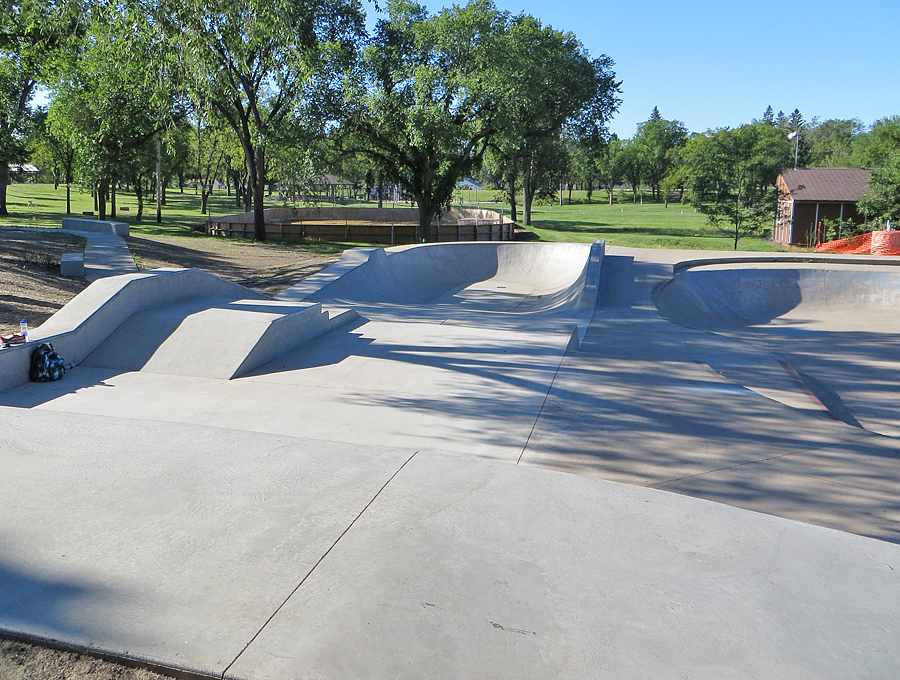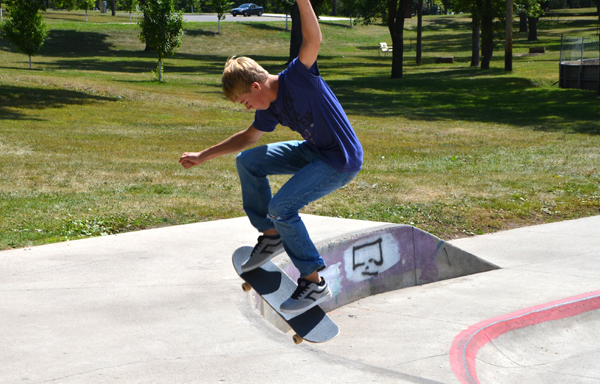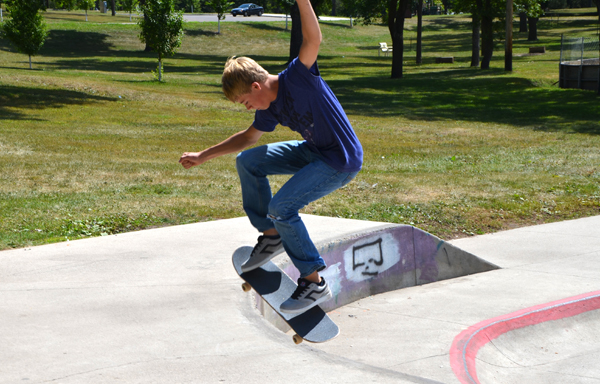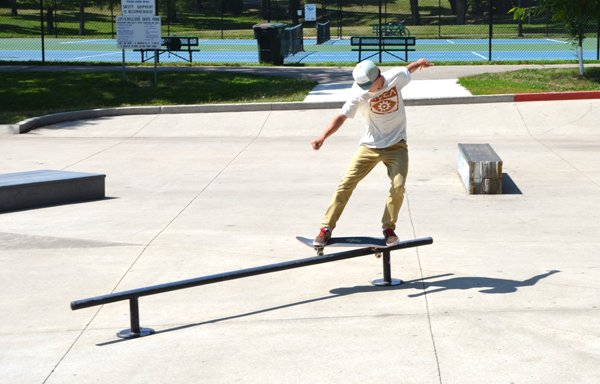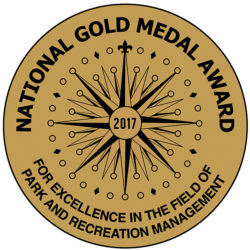 Winner, 2017 National Gold Medal Award for Excellence in the Field of Parks and Recreation