Alerts
Moses 4th & 5th Grade Basketball Practices Cancelled Tonight Thursday, December 14.
Due to music program.  Moses Practices are rescheduled for Friday, December 15: 5th grade at 4-5pm and 4th grade at 5-6pm.
Indoor public skating Saturday, Dec. 16 at the Capital Ice Complex has been cancelled.
Due to a hockey tournament.
The Pebble Creek Recreational Trail is closed from 19th St. to the Century Ave. bridge.
Wachter Park will be closed until Fall of 2017.
Due to the construction of the new rink at Schaumberg, the current Wachter Park is closed and will be replaced to make way for the new building and parking lot. Don't worry a brand NEW Wachter park will be coming in …
Read More
Ice Skating and Warming Houses
Indoor Public Skating
VFW Sports Center
1200 North Washington Street • 222-6588, 221-6815 or 221-6814
Rink 1

Tuesdays, Wednesdays and Thursdays: 12 – 1:15pm
Fees: Free

Rink 2

Sundays: 3:00 – 5pm
Fees: $2/Individual; $5/family.

So sorry – ice skate rental is not available at VFW Sports Center.
Capital Ice Complex/Schaumberg Arena and Wachter Arena
221 E. Reno Avenue • 221-6813
Saturdays: 3 – 5pm [No Skating on December 16]
Sundays: 6 – 8pm
Fees: $2/Individual; $5/family.
Ice Skate Rentals: $3/per pair of skates
Rules
Skate with the flow.
No racing or dodging other skaters.
No food on the ice.
No spins – both feet must be on the ice.
Be courteous to other skaters.
Always use caution – be aware of other skaters.
---
Ice Skating, Outdoor
All outdoor rinks are closed until colder weather.
Warming Houses are located at the following parks:
Jaycee Centennial Park
321 E. Century Ave., 222-6632
One hockey rink and one pleasure rink
Lions Park
1601 E. Boulevard, 222-6635
One hockey rink and one pleasure rink
Municipal Ball Park
303 W. Front Ave., 222-6636
One hockey rink and one pleasure rink
North Central Park
830 Central Ave., 221-6875
One hockey rink and one pleasure rink
Tatley – Eagles Park
602 Airport Rd., 222-6634
One hockey rink and one pleasure rink
VFW Post #1326 Family Recreational Park
Solheim School, 325 Munich Drive, 221-3499
One hockey rink and one pleasure rink
---
Warming House Hours
Monday – Friday: 3:30 – 9pm
Saturday – Sunday: 1 – 9pm
Open Public School Holidays: 1 – 9 pm
Christmas Eve: 11am – 3pm
Christmas Day: CLOSED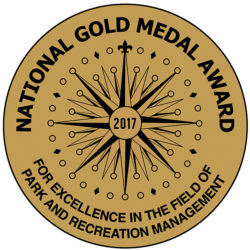 Winner, 2017 National Gold Medal Award for Excellence in the Field of Parks and Recreation