Alerts
Kidzone, at Capital Racquet & Fitness Center, will be closed on Wednesday, Nov. 22
The Pebble Creek Recreational Trail is closed from 19th St. to the Century Ave. bridge.
Wachter Park will be closed until Fall of 2017.
Due to the construction of the new rink at Schaumberg, the current Wachter Park is closed and will be replaced to make way for the new building and parking lot. Don't worry a brand NEW Wachter park will be coming in …
Read More
Sertoma Park
There's still plenty of time left in the summer to enjoy Sertoma Park, one of the park district's most used – and loved – parks. This park is located along Riverside Park Road and Arbor Avenue. Two good neighbors call the park their home – the Super Slide Amusement Park and the Dakota Zoo. You can play horseshoes, sand volleyball or tennis, have a picnic, play on several new playgrounds, see two more Eagle art pieces and walk along the trail that winds through or behind the park. A visit to Sertoma Park is a must every year.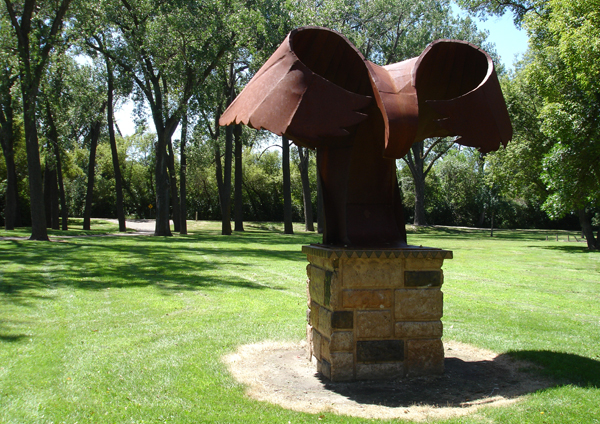 Click on map image to view printable PDF.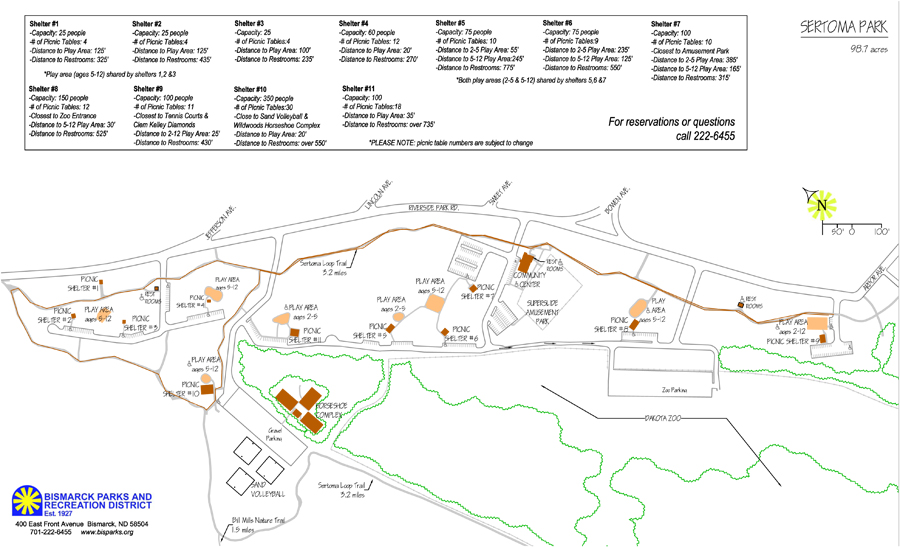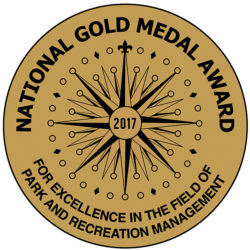 Winner, 2017 National Gold Medal Award for Excellence in the Field of Parks and Recreation