Century's Sayler Chooses Park District to receive Grant
Century High School Senior Evan Sayler, North Dakota's Cross Country Gatorade Player of the Year, chose Bismarck Parks and Recreation District (BPRD) to receive a grant as part of the Gatorade Play it Forward initiative.
Gatorade Play it Forward empowers every Gatorade Player of the Year recipient to award a $1,000 grant from Gatorade to a community organization that helps young athletes reap the benefits of sport. Sayler, North Dakota's Gatorade Player of the Year for cross country, chose BPRD's elementary cross country program as the recipient of the grant. BPRD sponsors four free cross county meets for third, fourth and fifth graders each fall. The meets are held in a variety of BPRD parks and properties.
Sayler, the first place finisher in the 2017 North Dakota Boys State Cross Country meet, says he got his start in cross country in the fourth grade. "I attended Northridge School in fourth grade and Sunrise School in fifth grade. Mr. (Scott) Reichenberger was my Physical Education teacher both years and he encouraged all of us to give the cross country meets a try. I remember the hills at the Tom O'Leary and Sleepy Hollow meets, and remember being dead at the end of a half mile run. But I stuck with it, and I know those meets got me started. I talked to my Century High School Coach (Brad) Lies about it. I'm so glad to be able to give the money to this program." Sayler recently announced that he will run cross country and track at North Dakota State University.
"We are so honored that Evan chose this program to receive his Gatorade Play It Forward grant," said RaNae Jochim, BPRD Recreation Manager. "Our elementary cross country program is a great partnership with Bismarck Public School's elementary physical education teachers. Working together, we provide kids all kinds of different opportunities to keep active and try new things, with the hope of sparking a lifelong interest in healthy activities. We also appreciate all the high school cross country coaches and athletes for volunteering at every meet, encouraging the runners and being excellent role models. It's rewarding to know these elementary cross country meets had such a positive impact on Evan, and now he's giving back to this program."
"Gatorade is proud to award Bismarck Parks and Recreation District with a Play It Forward grant on behalf of Evan Sayler," says Forrest Johnson, Assistant Marketing Manager for Gatorade Player of the Year. "We look forward to seeing Bismarck Parks and Recreation District continue to positively impact the youth of their community."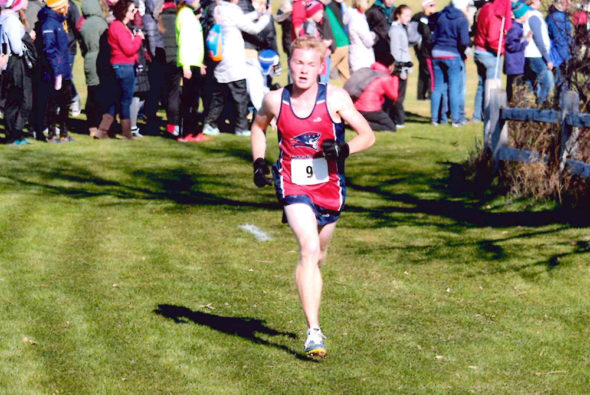 Evan Sayler competing in cross country as a high school senior in 2017.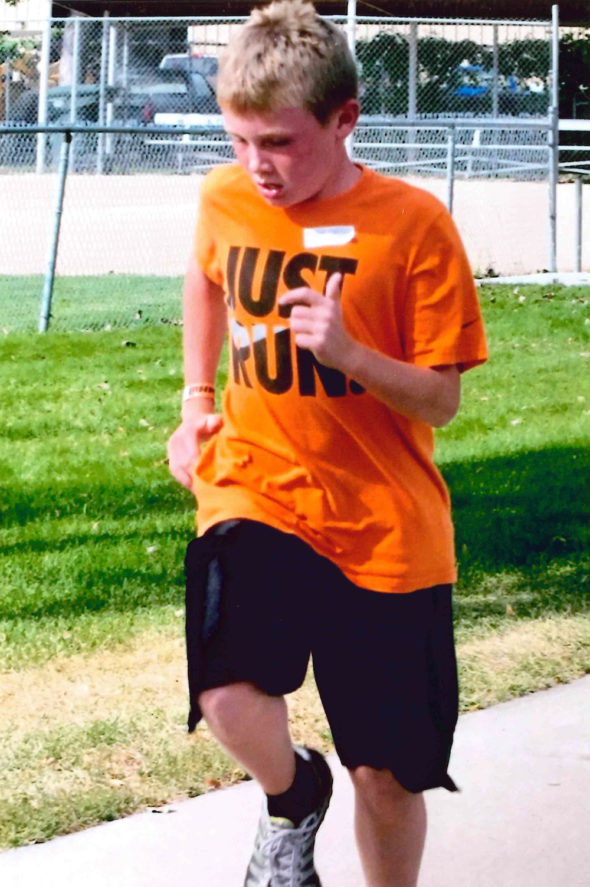 Evan Sayler competing in a Bismarck Parks and Recreation District elementary cross country meet as a 4th grader in 2009.