Flurry Fest Treasure Found
---
It took Andrea and John Smetana of Bismarck three clues to find the 2023 Flurry Fest Treasure at Horizon Park Wednesday morning. It was the first time they participated in the hunt.
The Smetanas covered a lot of snowy ground as they searched for this year's treasure, heading as far south as General Sibley Park first thing on Monday. They ran into fellow treasure hunters, including a past Treasure Hunt winner, along the way. Their quest led them to almost a dozen parks, returning multiple times to some locations. And the snow added an extra challenge this year.
Flurry Fest is Bismarck Parks and Recreation District's month-long celebration of winter. The Treasure Hunt is a popular Flurry Fest activity with clues to the location of the treasure announced every day for five days. The first clue appeared on the Bismarck Park and Recreation District's website and Facebook page Monday morning.
The gift package included a variety of golf, fitness and pool passes as the Flurry Fest Treasure Hunt reward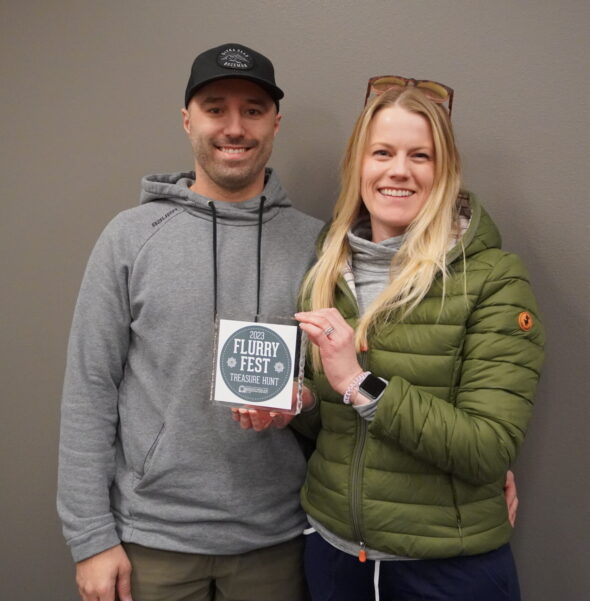 .