Alerts
BSC AWC Aqua Zumba Fitness Class has been cancelled this Saturday, Feb. 24 from 9-9:45am, due to the swim meet.
All pools are closed at BSC Aquatic & Wellness Center on Saturday, Feb. 24.
Due to Swim Meet.
The indoor track at Capital Racuqet & Fitness Center will be closed February 17, 23 & 24.
Due to tennis tournaments.
Southland Park
Project Development:
Bismarck Parks and Recreation District (BPRD) acquired this piece of property in August, 2014. Sattler Homes approached BPRD and asked for permission to develop the property into a park, and also offered to pay for the park features. The Board of Park Commissioners approved the request for the park to be designed and constructed to Park District standards and specifications. Sattler Homes moved forward with the park development at their own expense. The park includes the features listed below.
Neighborhood Park Features:
Picnic shelter
Playground structure for all ages
Swings and sand diggers
Continuation of the Southland Trail, which is nearly one mile of paved trail through the Southland neighborhood
Basketball court
Trees
Project Partners:
Sattler Homes
Bismarck Parks and Recreation District
Click on map image to view printable PDF.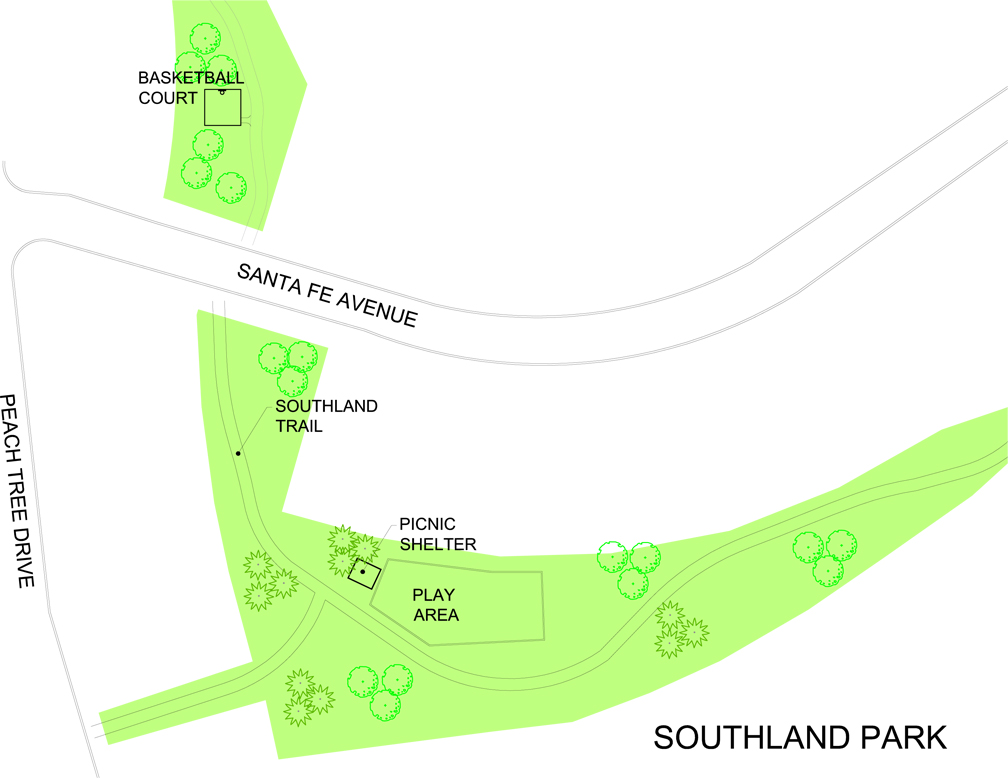 Winner, 2017 National Gold Medal Award for Excellence in the Field of Parks and Recreation