Alerts
Trails Closed. Areas currently affected include Pioneer Park and the Expressway Underpass.
As a result of the spring thaw and runoff, trails in low lying areas are closed due to high water. Trail users should use caution in all low lying areas as conditions can change rapidly.
The indoor walking track at Capital Racquet & Fitness Center will be closed Saturday, March 23 from 8am – 5pm.
Wibits Water Toys have been cancelled for Friday, March 22 at BSC Aquatic & Wellness Center.
A portion of the Pebble Creek Trail from 19th Street to Century Avenue has been detoured onto the Pebble Creek Golf Course cart path for the winter.
This detour will be in place until spring when winter conditions subside.
Southland Park
Project Development:
Bismarck Parks and Recreation District (BPRD) acquired this piece of property in August, 2014. Sattler Homes approached BPRD and asked for permission to develop the property into a park, and also offered to pay for the park features. The Board of Park Commissioners approved the request for the park to be designed and constructed to Park District standards and specifications. Sattler Homes moved forward with the park development at their own expense. The park includes the features listed below.
Neighborhood Park Features:
Picnic shelter
Playground structure for all ages
Swings and sand diggers
Continuation of the Southland Trail, which is nearly one mile of paved trail through the Southland neighborhood
Basketball court
Trees
Project Partners:
Sattler Homes
Bismarck Parks and Recreation District
Click on map image to view printable PDF.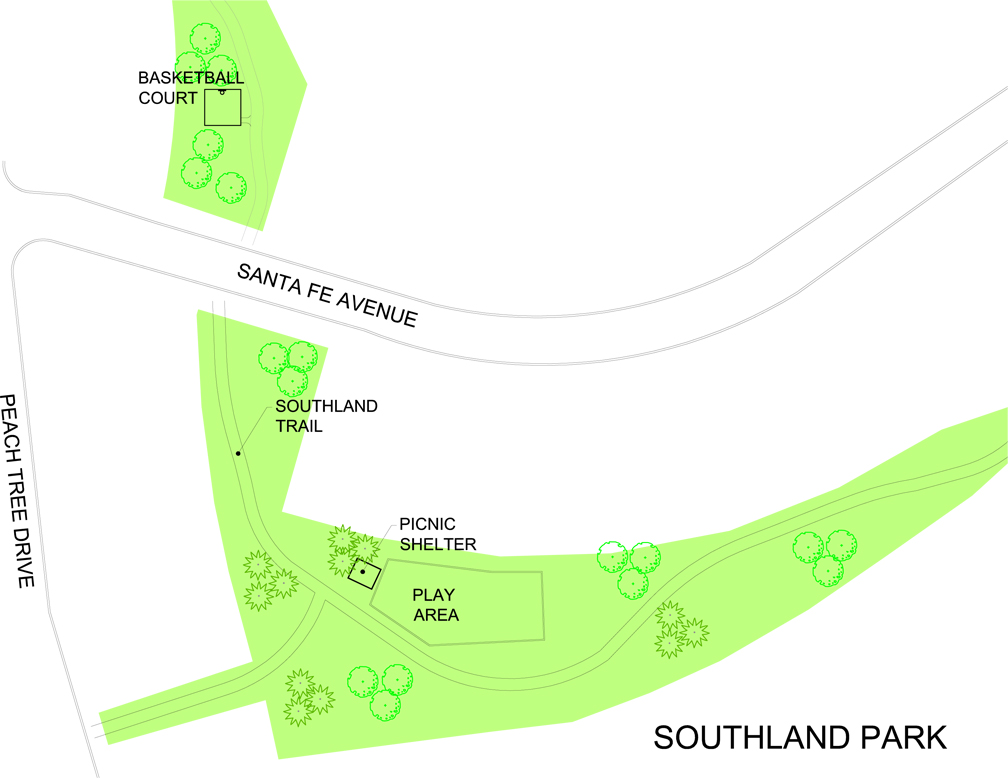 Winner, 2017 National Gold Medal Award for Excellence in the Field of Parks and Recreation