Alerts
The BSC AWC Program Pool will be closed for cleaning, Monday & Tuesday, August 20-21. The pool will reopen at noon on August 22.
The Bill Mills trail is closed due to increased water level.
Wachter Park
Welcome to the NEW Wachter Park! Due to  construction at the nearby Capital Ice Complex, Wachter Park was renovated and upgraded in the fall of 2017 and now includes the following:
A portion of the original Magical Moments playground, the first inclusive playground in North Dakota designed for children with all abilities to play together, was moved, and new play features were added.
The sand play area and swings were relocated.
NEW features include a maze play area, a zip line and a new picnic shelter.
The playground area also has shade structures for sun protection.
And of course, there is still lots of green space to just run and play. Wachter Park has good neighbors, including the Wachter Aquatic Complex and the Capital Ice Complex, home of Wachter and Schaumberg Arenas.
Come out and play and explore this renovated park.
Click on map image to view printable PDF.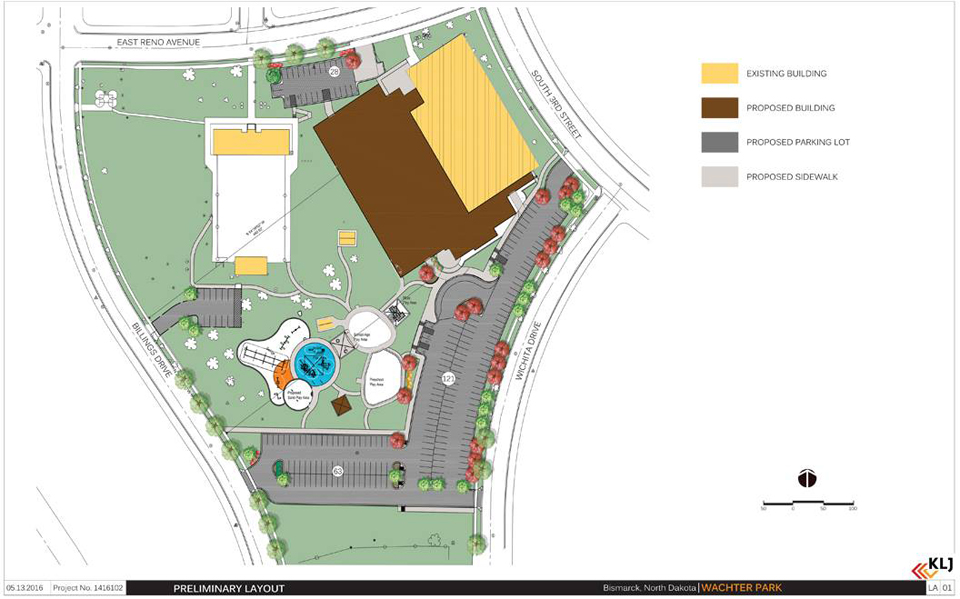 Winner, 2017 National Gold Medal Award for Excellence in the Field of Parks and Recreation